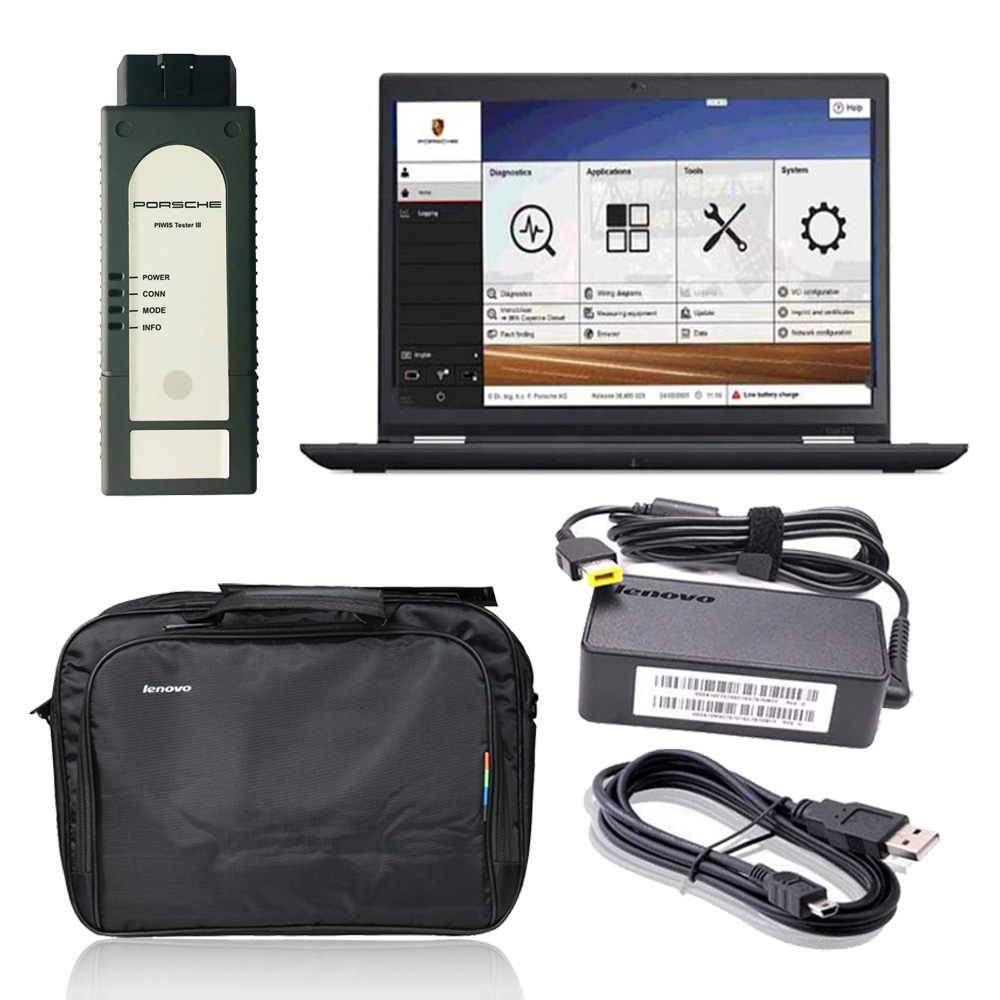 The Porsche PIWIS 3 (PST3) is the newest Diagnostic Tool in the market. It can read trouble code, clear trouble code, shows ECU information. It test live data, display actual values, and programs. On all; process malfunction navigation, showing all interior circuit diagram. Specially if  were produced after 2005. The PIWIS III has original oscillometer and multi-meter Function. It is the absolutely necessarily tool for the job.
Porsche piwis 3 latest software version 40.4 release! porsche Piwis 3 Diagnostic Tool Piwis III Latest Version V40.400+V38.200 Two Software with Lenovo Yoga S1 I5 8G 5300U Laptop. Porsche old and new vehicles till 2021, supports engineering mode and online programming.With new DoIP Ethernet diagnostic technology, supports Wifi and Lan Cable connection.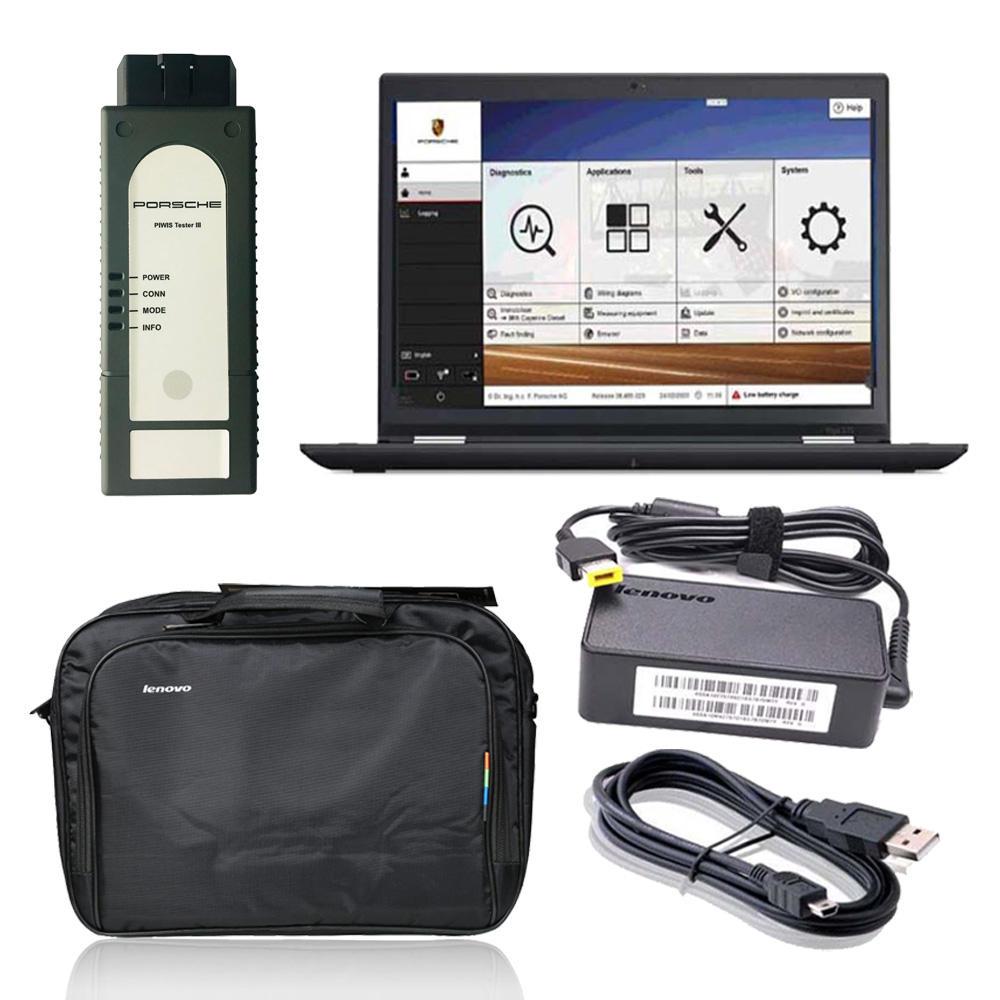 PIWIS III with Piwis 3 Software Details:
1. Software Version:
Dual System: V40.400 + V38.200
V40.400(with Engineering software support online programming)
V38.200(with Engineering software support offline programming)
2. Functions: Diagnosis and Programming
3. Update: By SSD
4. Connection: Via USB or Wifi
5. Support Vehicles: Support all Porsche till 2020
6. Password for Laptop: 123456
7. Multi-Language: German, English, US English, French, Italian, Spanish, Japanese, Chinese, Russia, Portuguese, Nederlands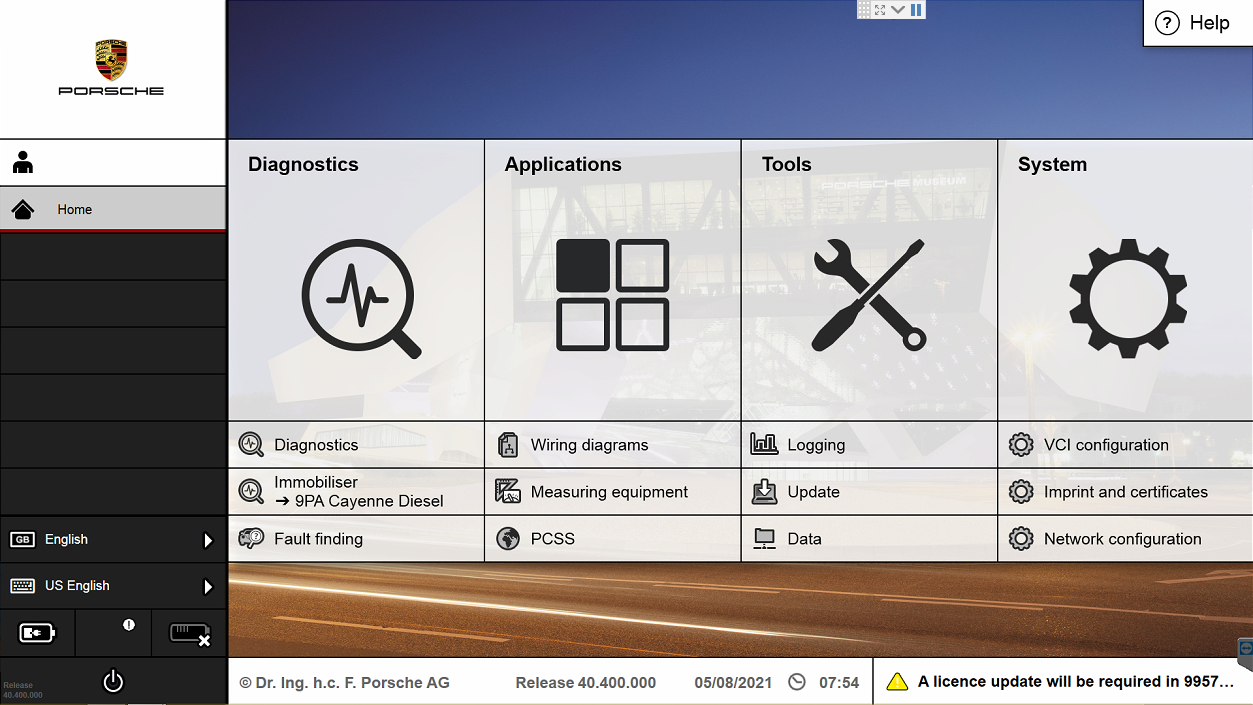 Piwis III Supports New & Old Cars:
All Porsche from 1998-2021:
1.Porsche 911(997) (991)
2.Boxster/Cayman (987)
3.Cayenne up to MY 2010
4.Cayenne from MY 2011
5.Panamera
Especially the latest models:
1.Paramera (971) 2021
2.Caynenne (92A) 2021
3.Macan (95B) 2021
4.911 (991) 2021
How to Update Porsche Piwis 3 Software Online
Before update, need to provide picture for the back of laptop and hardware(need serial number ), facotry will provide User name and password for update after approval.
1.Plug the USB dongle and start laptop, then you will see below page, click "Next" to continue
Note: WIFI won't work after starting laptop, pls use Lan cable to connect Internet
2.  Input domain name, user name and password then click "connect"
Factory will provide user name and password after approval.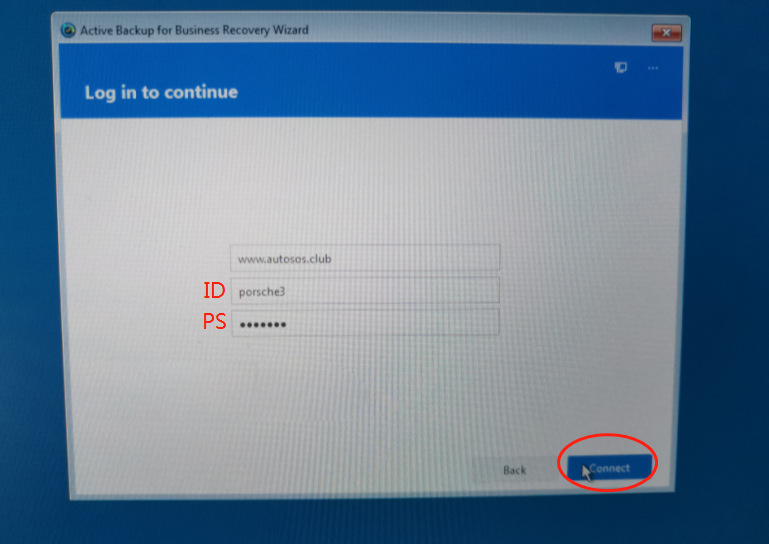 3. You will see many data packets after clicking "connect", choose the latest one and click "next" to continue
4. Start downloading the data packet, need around 4~6 hours if internet is stable. (Note: don't close the laptop or disconnect the internet before download finishing)
5.After download finished, pls restart the laptop, unplug the USB dongle when restarting the laptop. Software updated to the latest version after restarting laptop. Latest software need to be activated, pls connect internet and send team viewer to sales.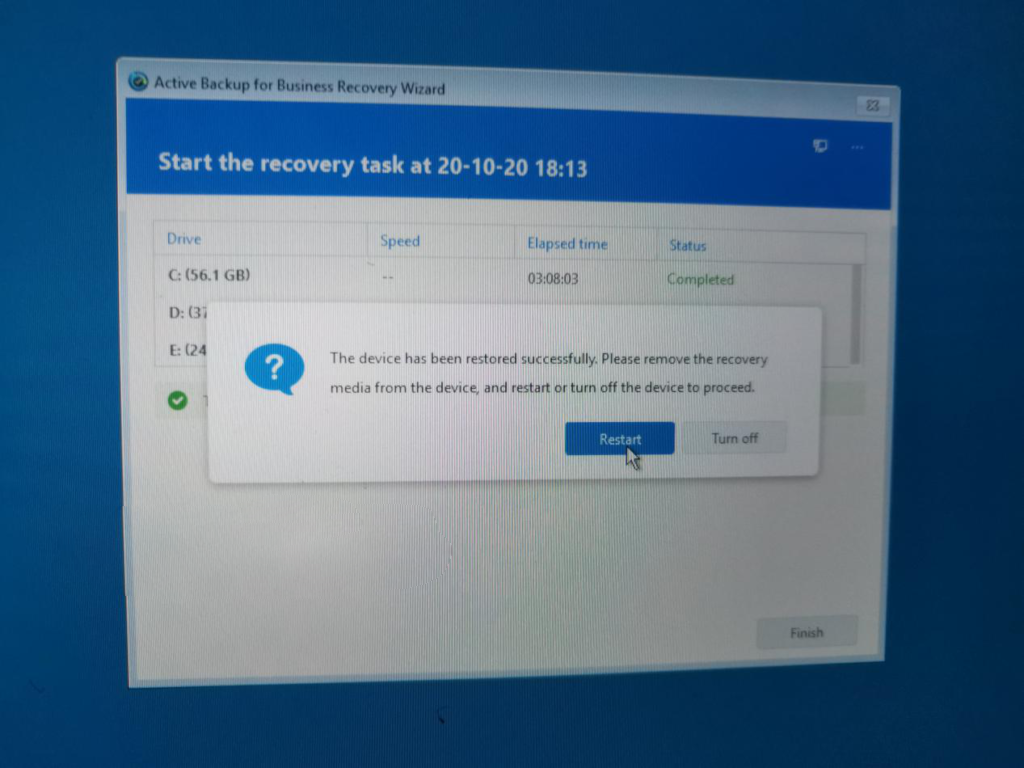 6.Done.