When draining JCB 760 Series Powershift gearboxes it is recommended that the oil is drained through the cover plate A to make sure that the debris collected in the transmission sump is flushed out. Draining oil through the sump plug will filter oil through the strainer and not flush out the debris.
WARNING!
Make the machine safe before getting beneath it. Lower
the attachments to the ground; engage the parking
brake; remove the starter key, disconnect the battery.
JCB ServiceMaster 4 v22.9.3 [12.2022] Diagnostic Software Download and Installation
JCB Heavy Duty Truck Diagnostic TOOL JCB Electronic Service tool with JCB Service Master 4 V22.7.2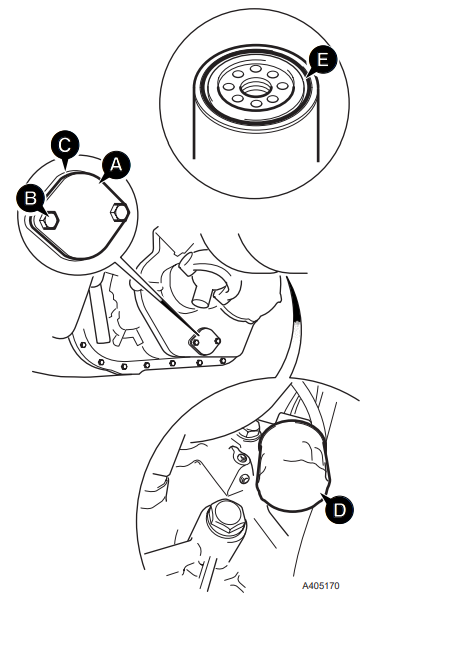 1 Park the machine on firm level ground, apply the park brake. Lower the loader arms, open the engine bonnet, raise the loader arms and fit the safety strut. Lower the excavator to the ground, switch OFF the engine and remove the starter key.
2 Apply the parking brake and disconnect the battery, remove the engine side panels.
3 Place a container of suitable size beneath the transmission to catch the oil.
4 Remove bolts B. Pull off cover plate A and gasket C, allow the oil to drain into the container. Be aware that the oil may be hot.
Note: When the cover is removed oil will gush out. Keep to one side when you remove the cover plate.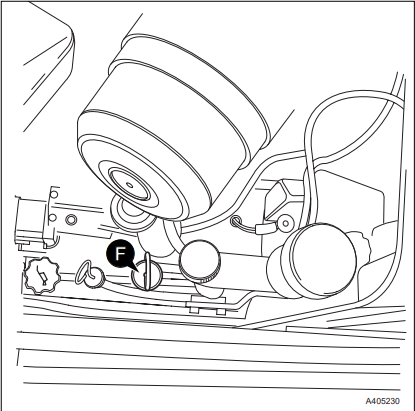 5 Fit cover plate A and a new gasket C. Apply JCB Threadlocker and Sealer to bolts B before fitting them. Torque tighten the bolts to 28 Nm (20.5 lbf ft.).
6 Unscrew and remove the filter D. Fit the new filter:
6.1 Smear seal E with transmission oil.
6.2 Screw the filter on until it just contacts the filter head.
6.3 Turn the filter at least another 3/4 of a turn.
7 Fill the system with new oil through the dipstick/filler F.
Do not fill past the top mark on the dipstick.
8 On completion check for oil leaks.
Note: Fit only a genuine supplied JCB filter, otherwise damage to the system may be incurred through contamination.