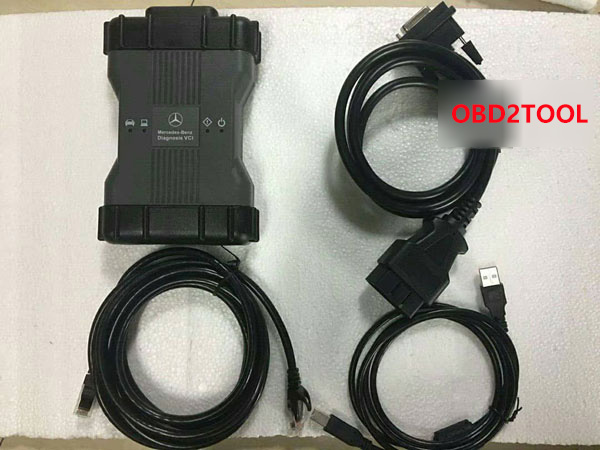 How to configure OEM Benz C6 Xentry VCI Mercedes Benz diagnostic interface?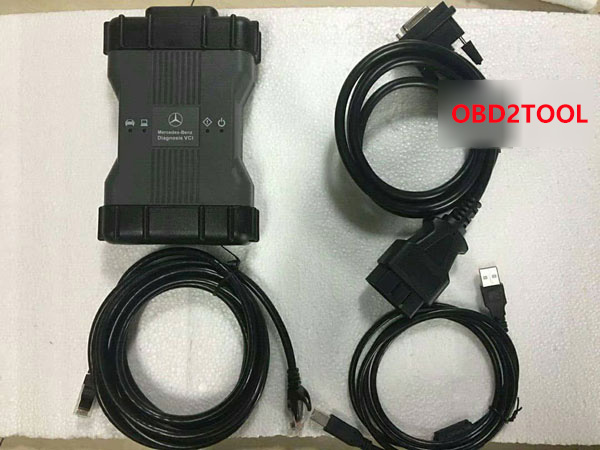 Procedure: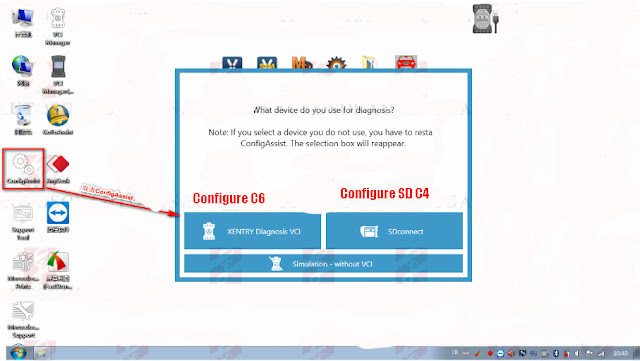 Double click "ConfigAssist" on the desktop, select XENTRY Diagnosis VCI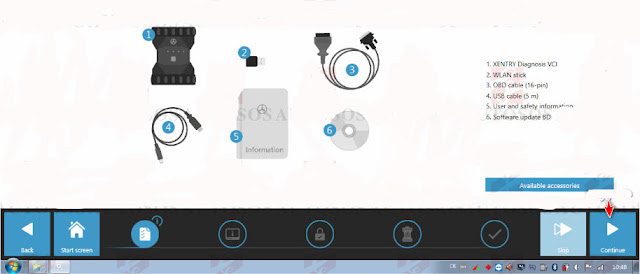 Click on Configure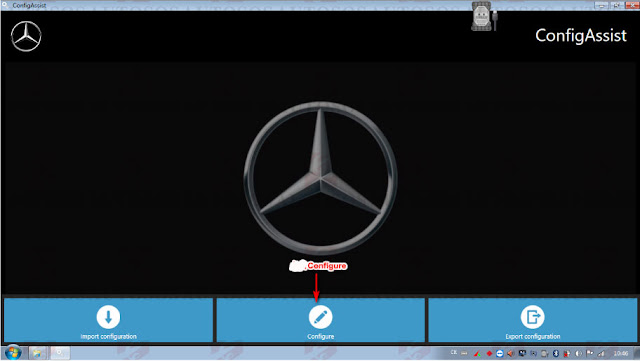 Press Continue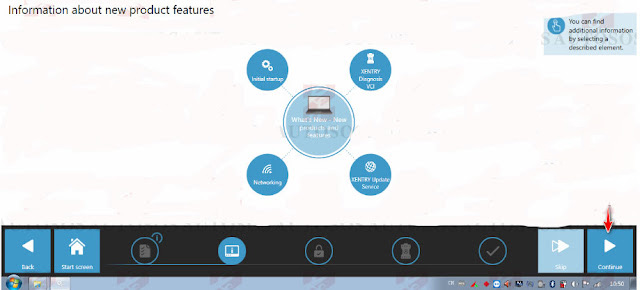 Press Continue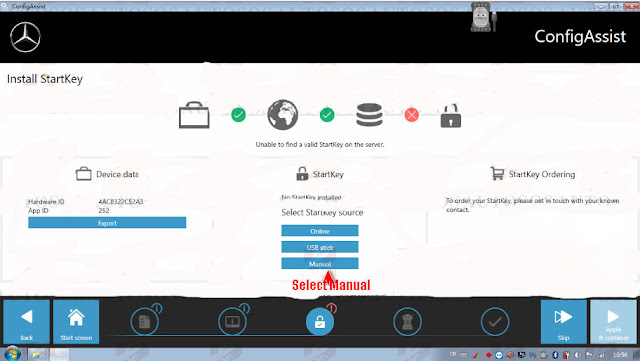 Select Manual and enter StartKey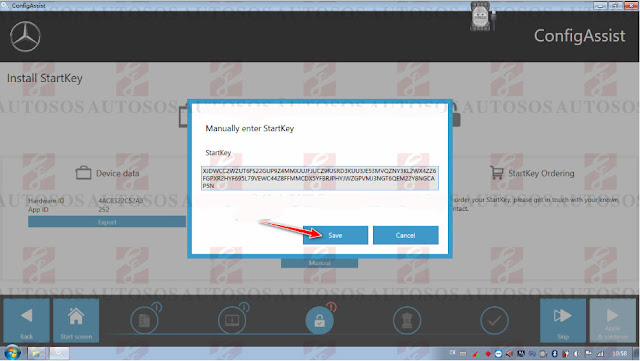 Save StartKey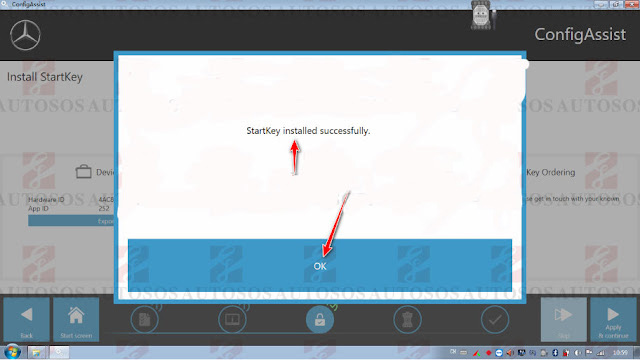 StartKey installed successfully. Press OK to continue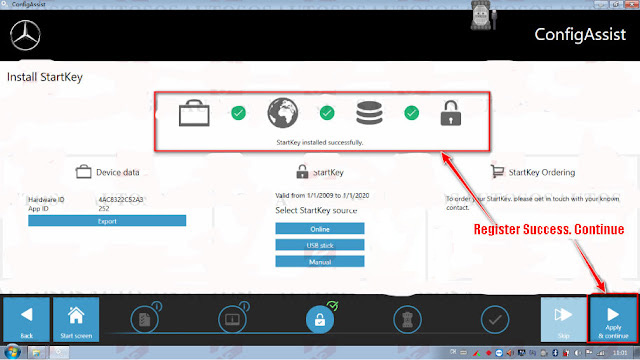 Register success. Press Continue.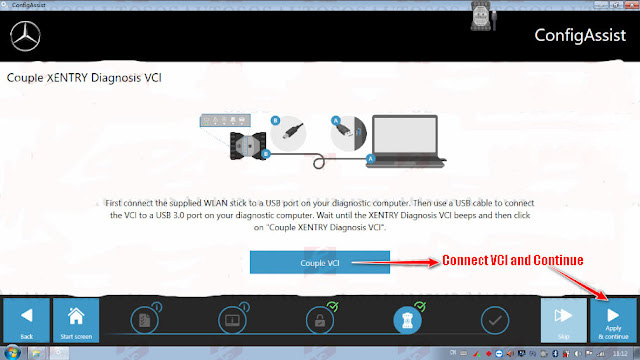 Click on "Couple VCI" to connect VCI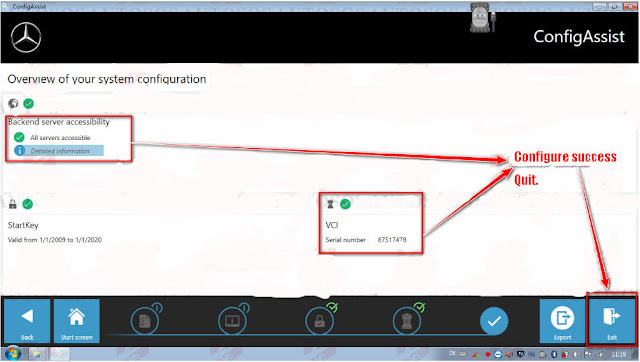 Configuration success. Quit.