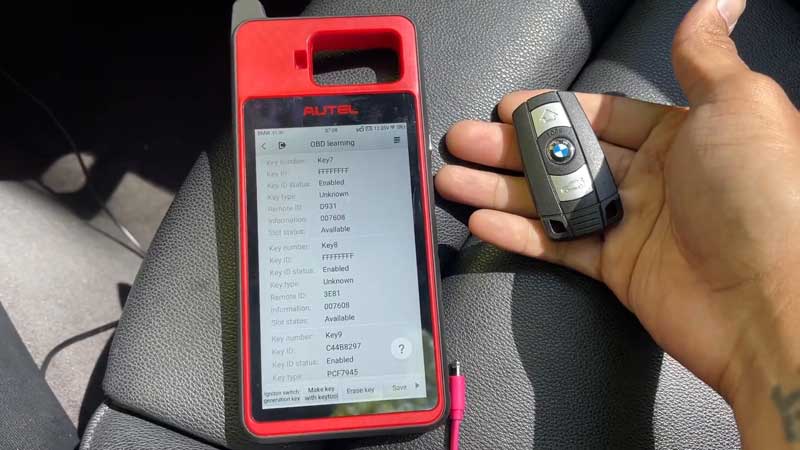 Autel MaxiIM KM100 Key Programmer can successfully program 2007 BMW 323i all keys lost via OBD. It worked for this particular CAS3 because it wasn't encrypted. Below I will show how to do it.
Procedures:
Unlock Key
Plug MaxiVCI V200 into OBD,
Make sure network connection is good during process.
When I was performing key add or all keys lost, KM100 failed and said:"Current key is locked, please check that a new key is inserted."
So I should unlock the key at first.
IMMO >> Accept >> BMW >> Automatic selection >> IMMO status scan >> Anti-theft adaptation >> CAS3/CAS3+ immobilizer >> Key operation >> Unlock key >> Unlock by OBD >> OK
Remove the key from the ignition switch if it's a smart key. Please take the key out of the car(Mine is semi-smart key, so just ignore).
Put the key to be unlocked into Autel KM100 card slot.
Key unlocked successfully!
Program Key
1. Pre-process Key
Go into "Key preprocessing".
Put the key into KM100 Key Tool card slot.
Press "Semi-smart key".
Key processing is successful!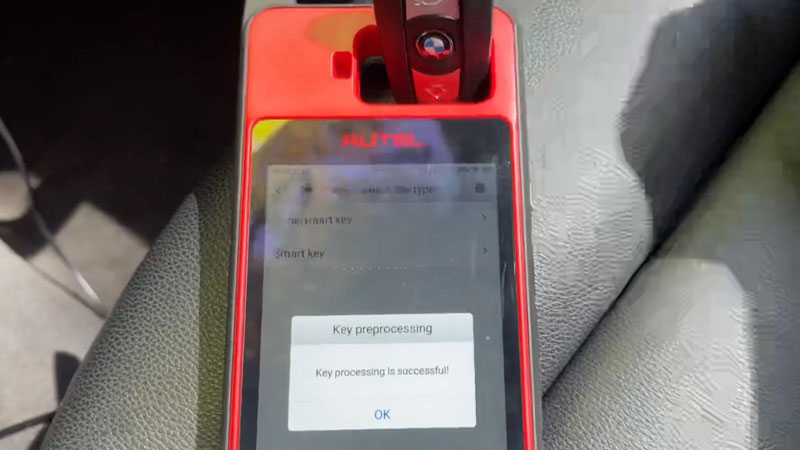 2. Learn Key
Key learning >> OBD learning >> OK
Switch ignition on.
Remove the key from ignition switch if it's a smart key. Please take the key out of the car.
(If it's a semi-smart key, ignore this step.)
Select a blank key position: Key8 >> Make key with keytool >> semi-smart key >> OK
The key needs to be pre-processed, press "Yes" to continue.
Key processing is successful!
Succeeded in generating a dealer key.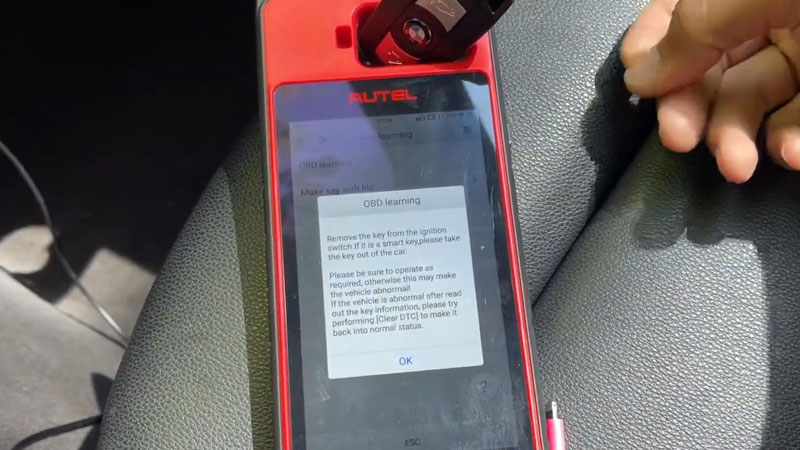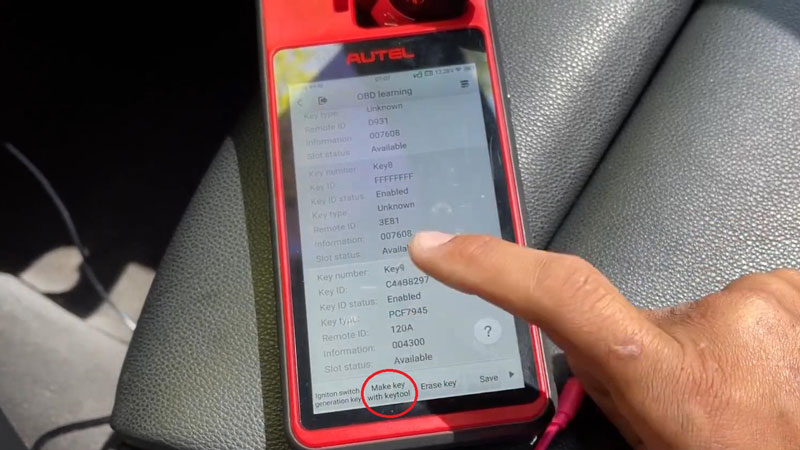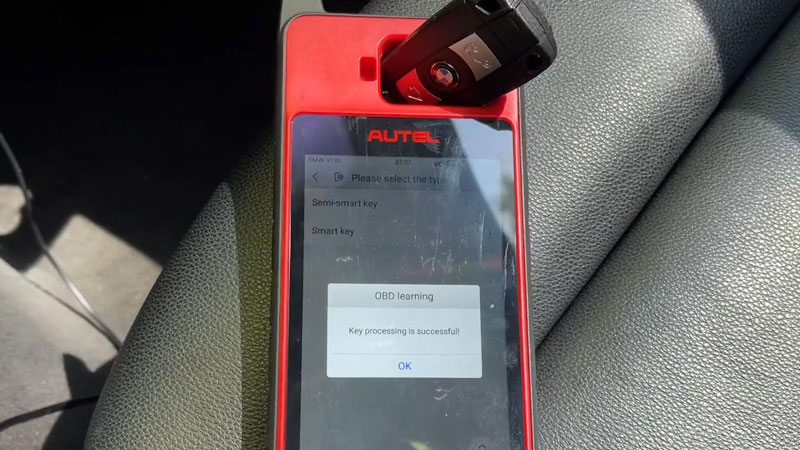 Test Key
It can start the engine. And its remote is OK.
Key programming has done.
This is using Autel KM100 to program BMW 3 Series 2007 via OBD successfully.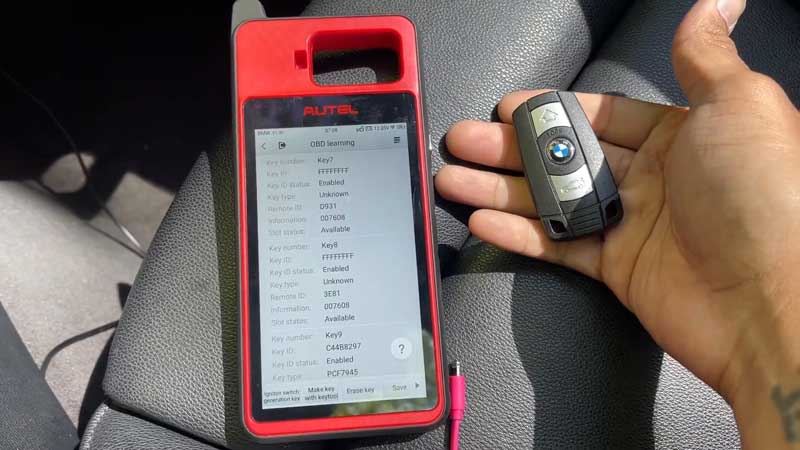 More information about Autel Scanner, please refer to https://www.obd2tool.com