First time programming a key/fob with my Autel Elite.
1.0pen the AUTEL MAXISYS ELITE, click "auto detect", then Diagnostic programm loading…
Enter VIN mainually or tap Read to acquire VIN. Then click OK.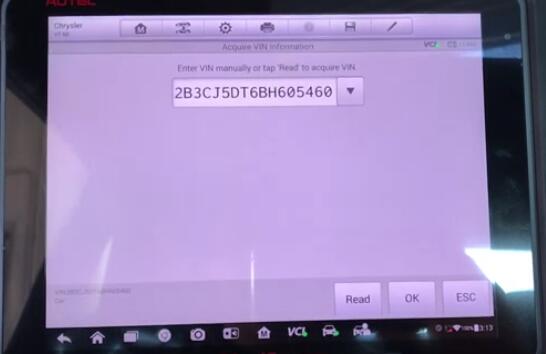 VIN information decoding…
Click IMMO & Keys, Establishing vehicle communication…
Plact un-programmed ignition key ignition, turn the key to the RUN position and continue.