Autel, as one of the world's leading manufacturers and suppliers of professional diagnostic tools, is committed to provide users around the word with quality-assured, easy-to-use, cost-effective and innovative products. To achieve these aims, Autel keeps maximizing its research, development and manufacturing capabilities so that end-users' desire can be perfectly under
Today Autel is able to offer global users a full line of automotive diagnostic products, from entry-level obd2 code reader to comprehensive diagnostic & analysis systems MaxiDAS and MaxiSys series. stood and satisfied.
The Autel MaxiSys Elite is one of the wonderful tools that designed for professional maintenance, it can be used in many situations, and it is also the ideal tool for the garage.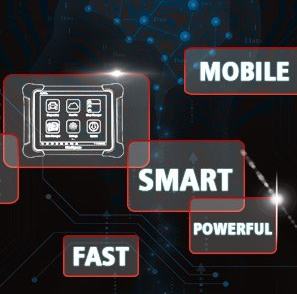 Get Autel MaxiSys Elite Now for 4 Reasons:
1. FAST: Autel Maxisys Elite is equipped with the NVIDIA Tegra"4 Quad-Core Processor 1.8HGz that provides you with a fast operation speed and a quick diagnosis, the boot up time is within 20 seconds, all these give you a wonderful diagnostic experience
2. SMART: This diagnostic tool has some excellent functions such as automatically read VIN and One-Click Upgrade, Autel Cloud Technology (MaxiFix Platform, Data Management, Data Feedback) gives you support anytime, anywhere
3. MOBILE: This diagnostic scanner is with exceptional OE-Level functionality that works on most OBD1/OBD2 protocols, the enhanced wireless connectivity between the tablet and VCI device allows greater mobility and ease at work
4. POWERFUL: This diagnostic scanner can complete online ECU programming on Benz and BMW vehicles, ALL system diagnoses, and other various advanced functions and common functions
 Advanced functions:
ECU matching on Ford enables you match the new ECU with your vehicle after replacing the old one
Coding function helps you do programming and coding on some specified control modules
Leading function for VW&Audi offers you a step-by-step guidance as how to fix the problem when you diagnosed the problem of the vehicle
Anti-theft matching can disable the lost key and add the new key's information to program to ensure the security of your vehicle
SAS reset will calibrate the steering angle sensor after the replacement to make sure the ECU issued the correct steering instructions and memorize the max angle's position
Tire pressure reset is to make up or replace the tire, tell the ECU that the tire pressure returned to normal and keep all the information in record
Injector programming will write the new code to the ECU after replacement of injector, so that the injector works
DPF reset is to retrieve/erase DPF-related codes, reset the DPF light after the filter has been replaced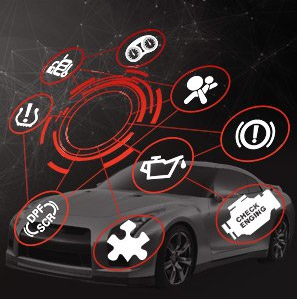 Common functions:
Oil reset can reset the service mileage after car maintenance and turn off the service light
Throttle matching is to do ECU matching after throttle cleaning or replacement
EPB reset will relearn the electrical park brake sensor after the replacement
ABS brake bleeding is to discharge the air to make the pedal easy to tread on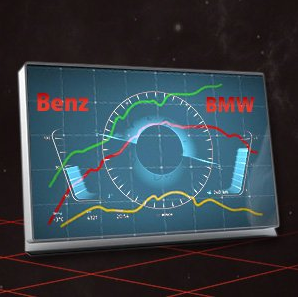 Online Programming
This Autel OBD2 Scanner is able to process online ECU programming on Benz and BMW vehicles, which is the most advanced and valuable function for many mechanics and professional DIYers. Just do it as instructed, you will find it is easy to fix the complex problem with the guidance.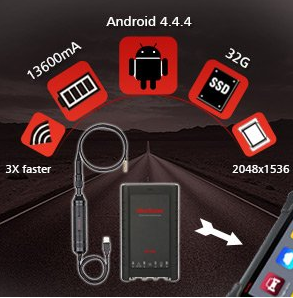 Hardware Configuration
Powered by NVIDIA's Tegra"4(the world's fastest mobile processor), equipped with visually stunning 9.7" Retina display (2048×1536 dpi), designed with Android system, this diagnostic tool is bound to work fast and effectively. It also supports MaxiVideo and MaxiScope connection.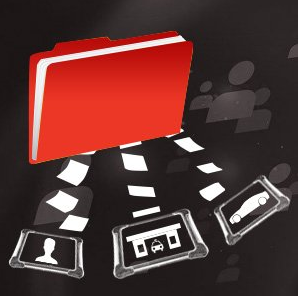 MaxiFix Platform
The MaxiFix Platform enables you to network with other professional technicians and access a huge database of repair, diagnostic tips and procedures, you can have data feedback and management through this platform and get many repair work done.