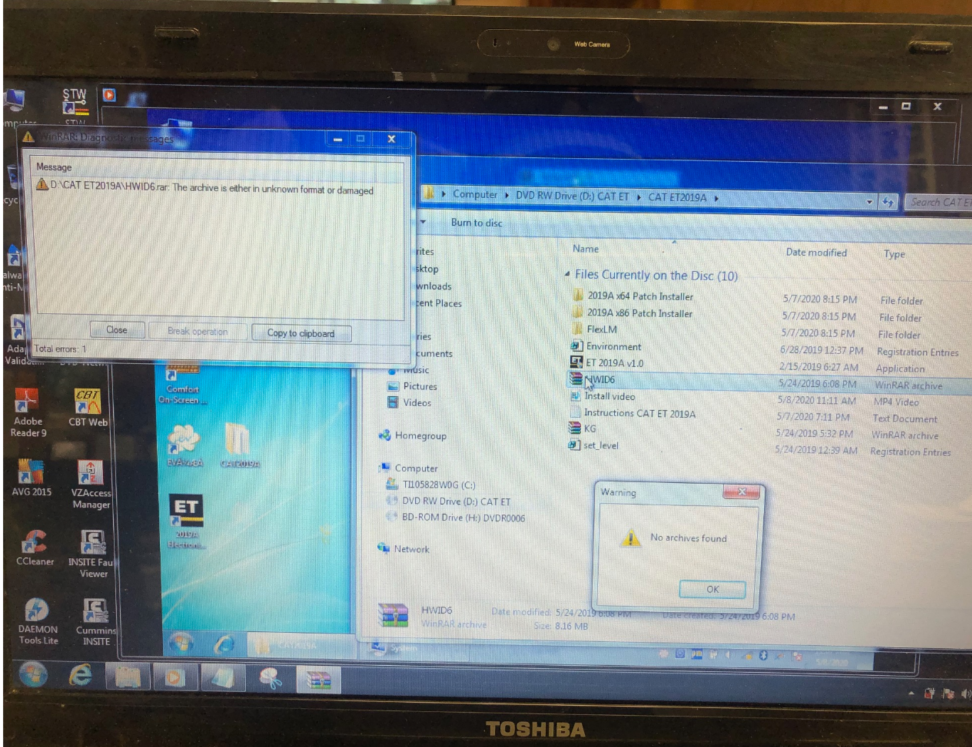 CAT Caterpillar ET Diagnostic Adapter III Compatible Vehicle: For Trucks, Excavators, Air Compressors, Ships, Drilling Rigs.
And the latest software is 2021B : https://www.obd2tool.com/goods-10220-Cat-Caterpillar-ET-Cat-ET-3-Software.html
Recently some friend asked us .when they received the device .and connect with everything well ,but The software is not working to finish the installation like below picture :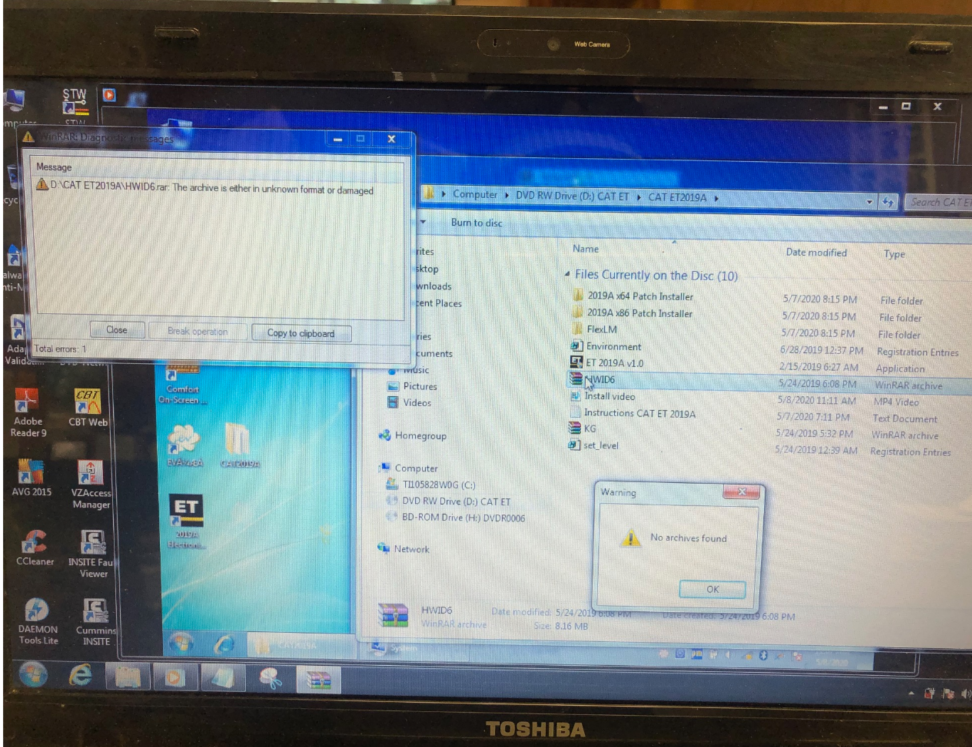 The cat caterpillar iii is with laptop and without laptop .if you buy the device with the laptop .you can use it directly .because they have installed the software well on the computer before delivery .if you buy the cat caterpillar III without laptop ,the software is putted in the CD ,when you received the package and want to install the software ,you could not install the software in the CD ,You need copy the software to computer from CD .then you can install it on the computer .
If you want to update the software ,you can search our store : www.obd2tool.com .or contact with us : sales@obd2tool.com.we can send the software to you by email after payment .