Launch X431 V 8 inch tablet diagnostic tool supports full system diagnosis and 20 special functions. This article mainly introduces the guide to program key fob on a 2017 Chevy Silverado 5.3L by X431 Pro.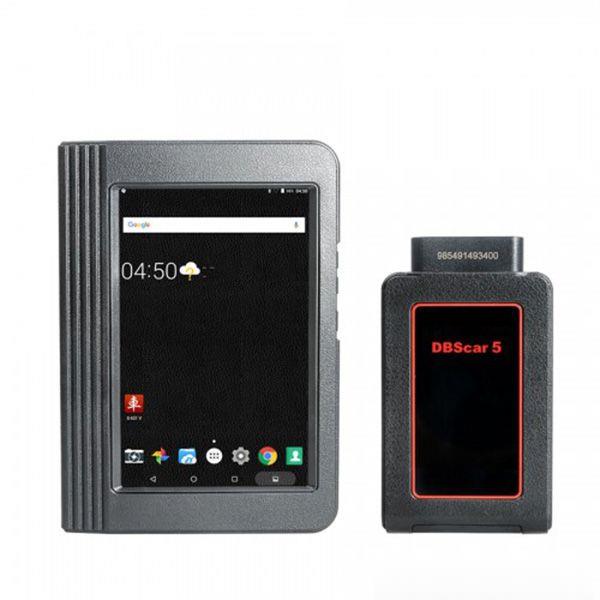 Car info:
Vehicle source: United States
Vehicle make: Chevrolet
Vehicle model: Silverado
Vehicle year: 2017
Vehicle type: Light Duty Truck
Device: Launch X431 V 8 inch tablet global version
Procedures:
Connect X431 pro to the vehicle
Select American-> CHEVROLET
Reading data…
Tap Automatically Search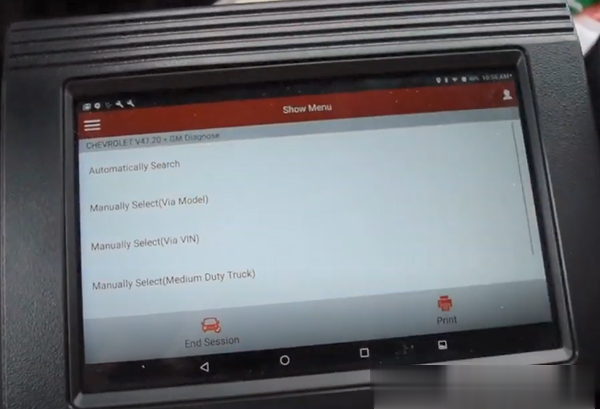 Confirm the VIN and vehicle info
Go to System Selection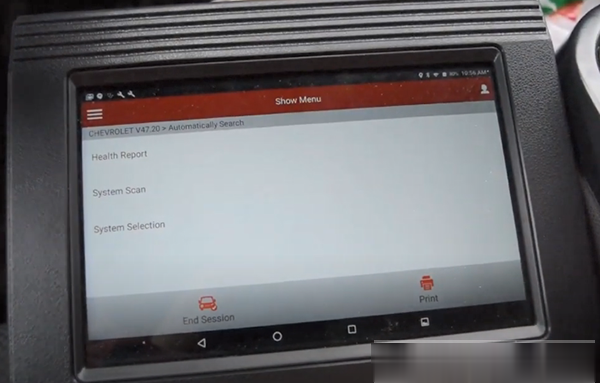 It will show a list of all the modules in the vehicle.
Look for the module you desire by scrolling down or up the list.
Here select BCM body control module-> Special Functions-> Add/Replace Key Fobs-> Erase/Program All Key Fobs
Pay attention to the instruction of Erase/Program All Key Fobs:
-This procedure is only for vehicles without PRO ATH. Vehicles with ATH need to use SPS for programming.
-This procedure will erase all key fob(s) from the modules' memory. Before starting this procedure, ensure all key fobs to be programmed are present.
-Place in learn mode by selecting [Learn]
-Select the key fob to be added. Simultaneously press and hold the LOCK and UNLOCK buttons.
When the fob is successfully added, the parameter will display learned.
-Repeat step 2 until each desired fob is learned.
-Exit procedure when complete
Notice: Each fob may take 5-8 seconds to program.
Now only there is one key learned, so select any "Not learned" key fob and click Learn button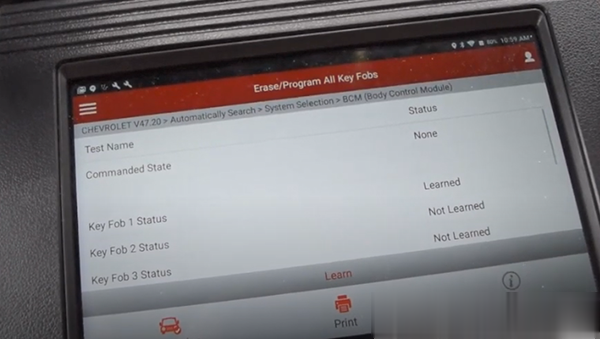 Press and hold the lock and unlock button on the new key fob
Learn key fob2 successfully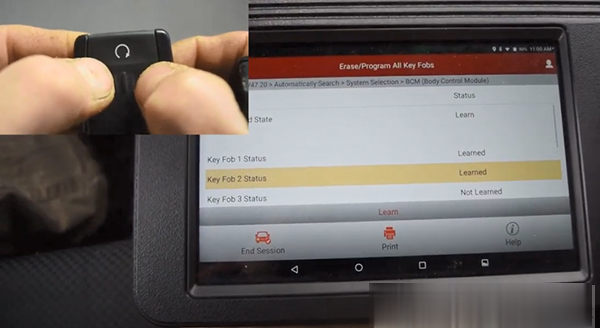 Something to know about procedures for programming 2017MY Keys and Key Fobs:
New for 2017 year vehicles, two keys that are already programmed or two previously learned Remote Keyless Entry (RKE) transmitters (key fobs) need to be present in order to use the quickly learn procedure for adding keys (Fig.17) or key fobs (Fig.18) to all GM models (Fig.19), excluding 2017 Acadia Limited, Enclave, Traverse, Express and Savana.
In 2016 and earlier models, only one learned key fob is needed to perform the quick learn procedure.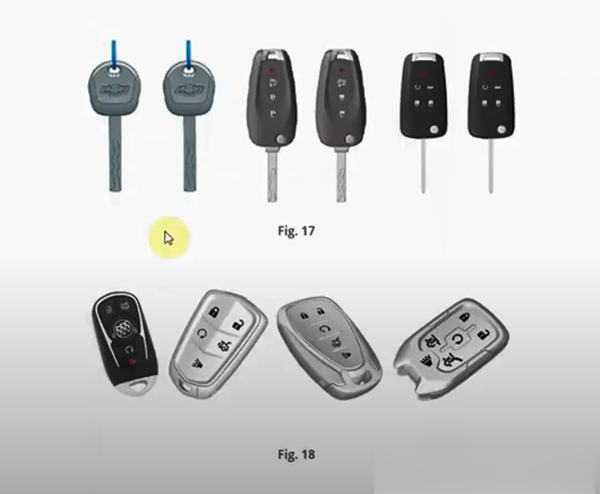 Programming additional keys:
Tips: If only one learned key is present, SPS must be used to add additional keys. The quick learn procedure will not complete with only one leaned key. Using only one learned key for the quick learn procedure will cause the theft of security light to illuminate when attempting to start the vehicle.
To program a new key for keyed vehicles:
1. Insert the original, already programmed key in the ignition and turn the key to ON/RUN.
2. Turn the key to LOCK/OFF, and remove the key
3. Within five seconds, insert the second already programmed key in the ignition and turn it to ON/RUN
4. Turn to the key to LOCK/OFF, and remove the key
5. Within five seconds, insert the new key to be programmed and turn it to ON/RUN. The theft security light will turn off once the key has been programmed.
6. Repeat these steps to program additional keys.
The adding keys procedure does not erase any keys prior to programming. The procedure will simply program the key into the next available slot. Use this procedure when adding an additional key to the vehicle.
If all keys are lost, the 30 minutes learn procedure should be used. Once a key is learned with 30 minutes learn procedure, all previously known keys will no longer work with the vehicle.
Check the full X431 PRO car models list, here can go: https://qcar.x431.com/newqcar/