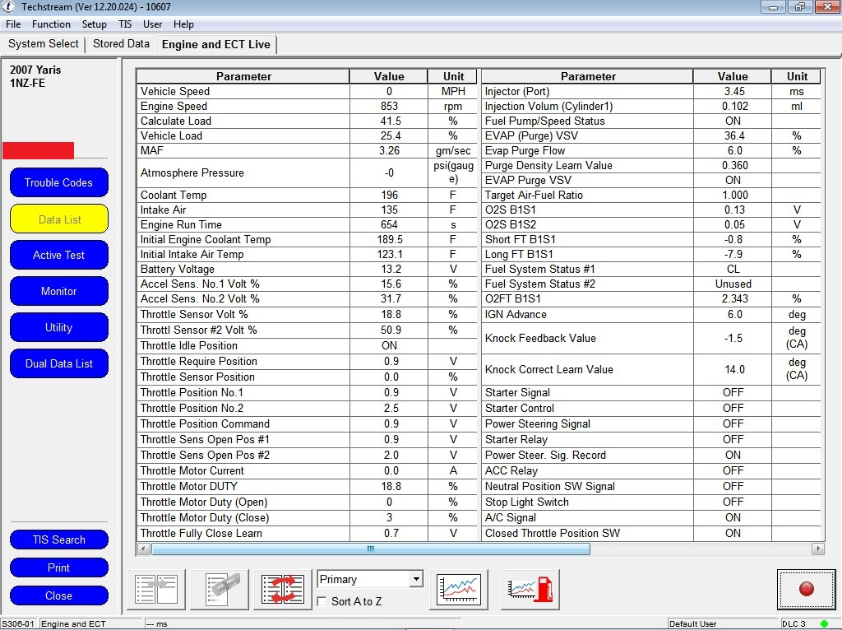 1.Please connect the MINI-VCI adapter to the OBDII Diagnostic Port in your Car.
2.When it is connected, click "Engine and ECT" on the "System Selection Menu".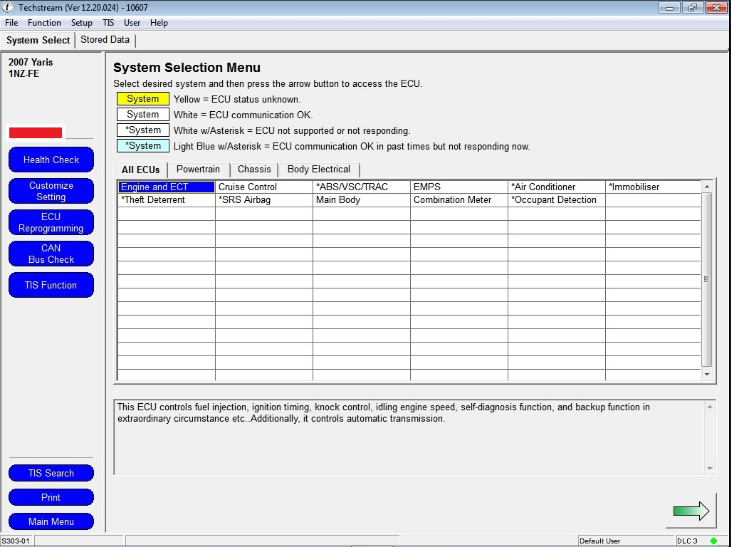 3.Click "Data List" on the left menu, and ECU Data will appear on the "Parameter List" as in Figure 1.1 above.
4.Please select "Parameter Group List" to display the desired parameter breakdown.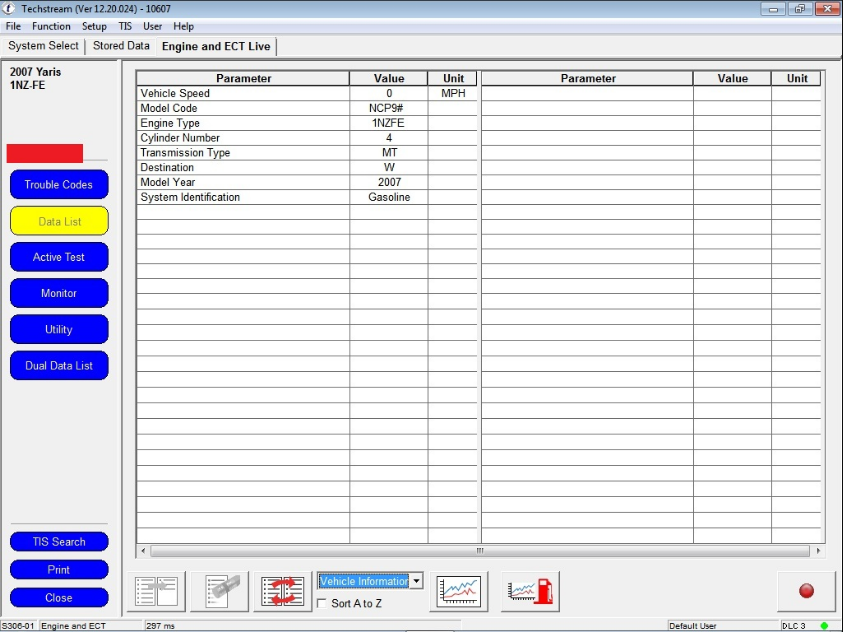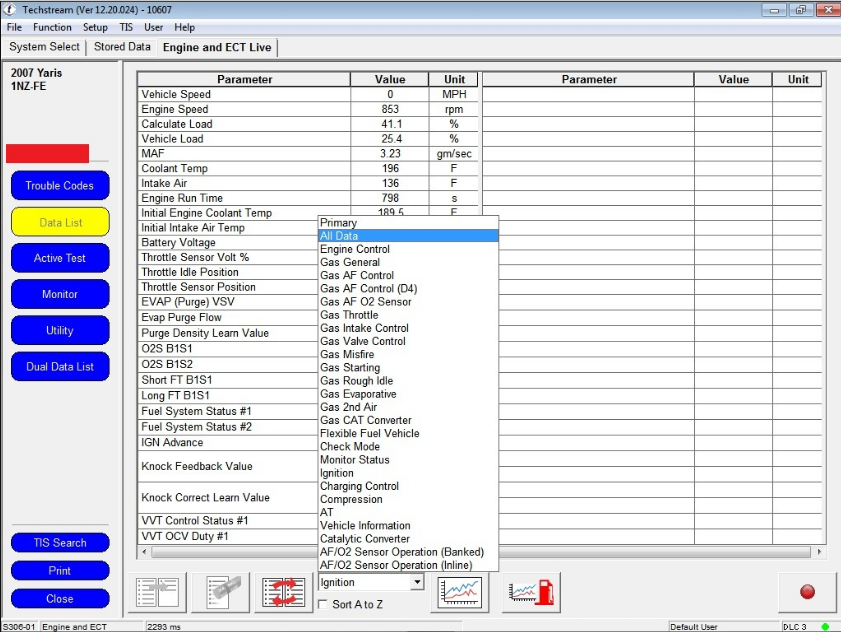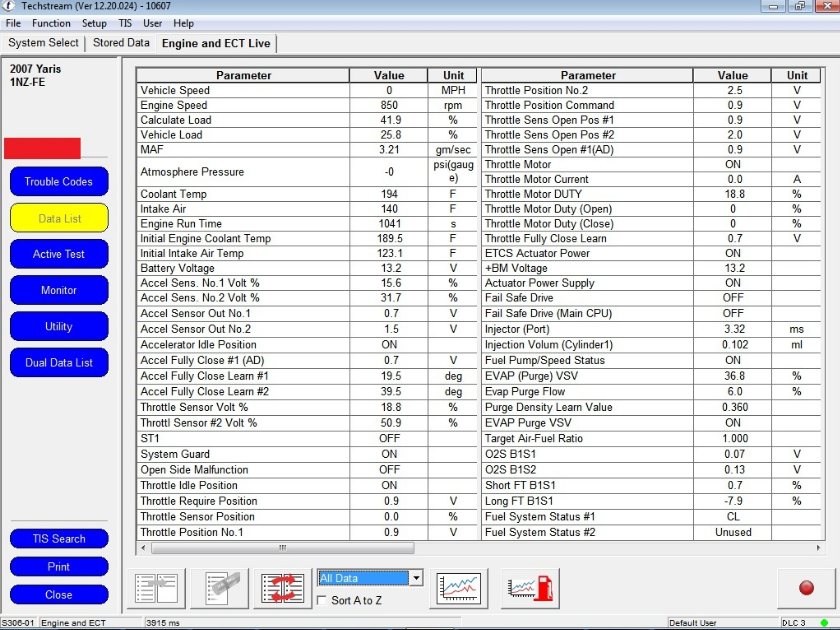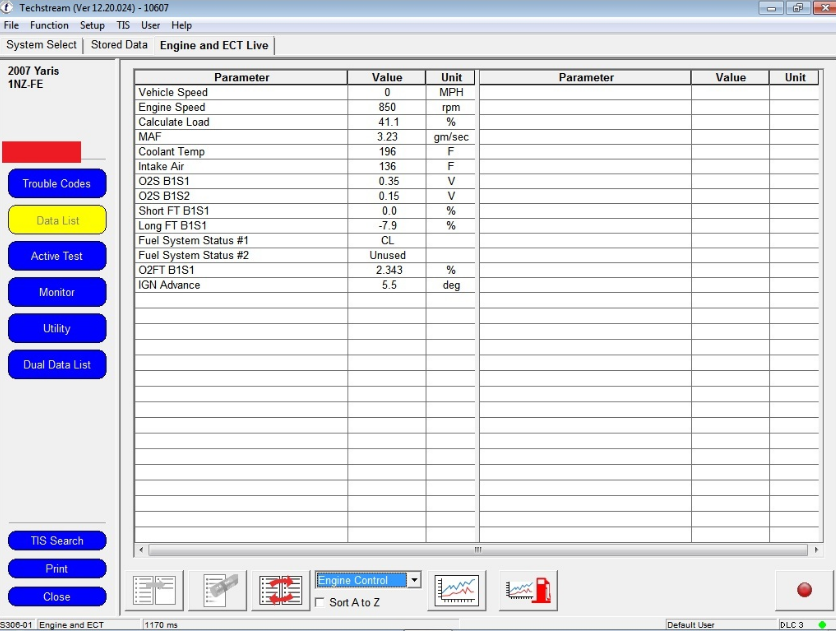 -New List Data: create / add a new Parameter Group.
-Remove Button: delete the selected parameter (selected row).
Data Manager Button: displays the list "Data List Manager".
-Graph Button: add graphical display of "Data List Manager".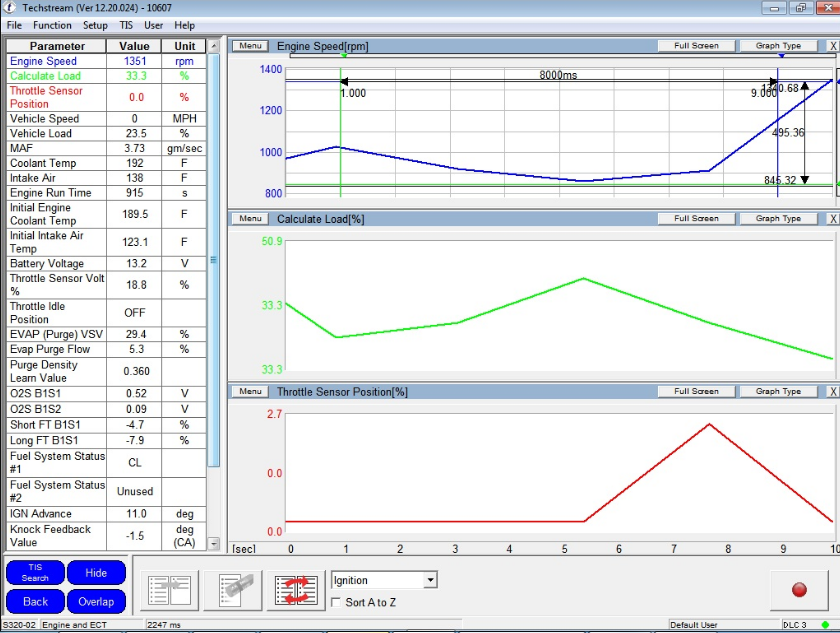 -Record Button: starts data list records.
Max.Recording Time: 30 seconds
-Fuel Consumption Button: displays the fuel usage function.
If you are interesting in buy Mini VCI for toyota, please check this link to get more information : https://www.obd2tool.com/goods-4749-MINI-VCI-FOR-TOYOTA-TIS-Techstream.html