When programmed BMW F32 by BMW ICOM NEXT A+B+C, always got error reading "Vehicle programming with ISTA/P is no longer approved for the connected vehicle. Vehicle management is now only possible with ISTA4. Please observe the release notes!"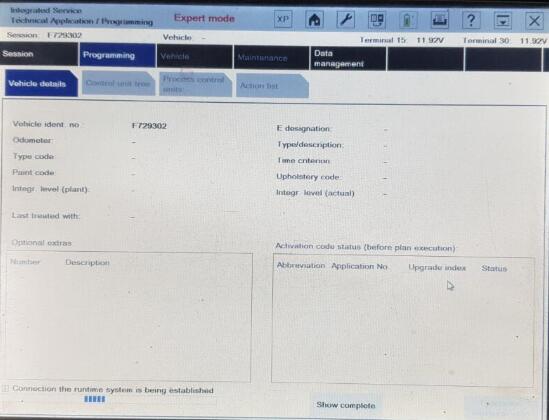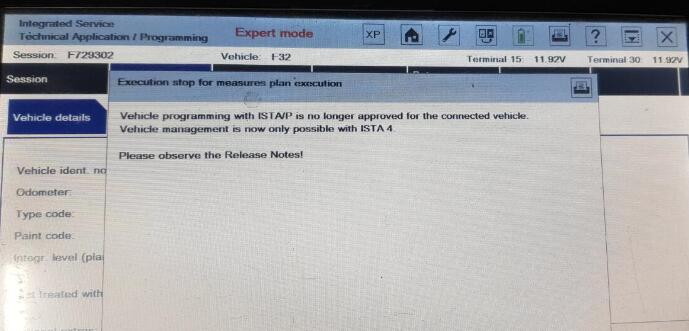 Solution:
For BMW F/I/G series programming, please use bmw icom diagnostic software instead of programming software.
Here is the related operation guide.
Step 1: Enter diagnostic software ISTA+
After read out the vehicle information, select Service plan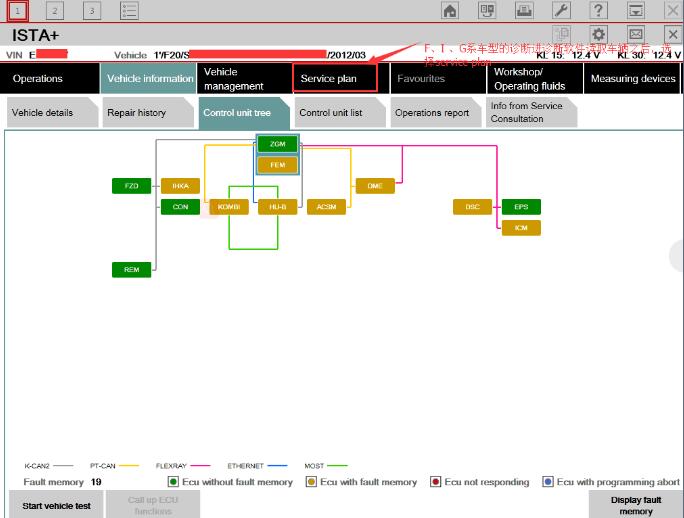 Step 2: Then click Programming plan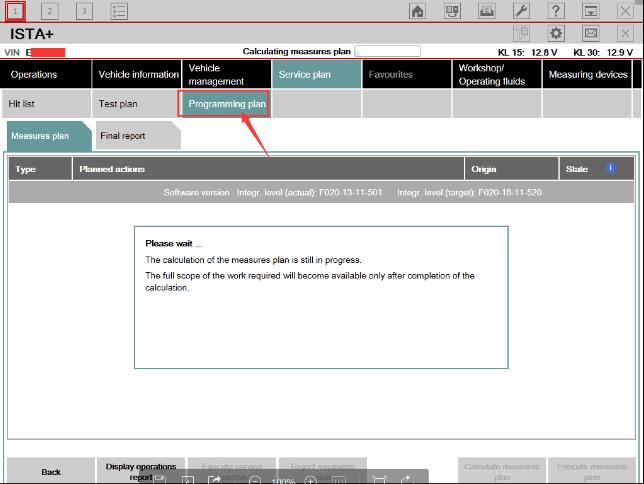 Step 3: When a list of the hardware and software actions fully appears on the screen, click Execute measures plan.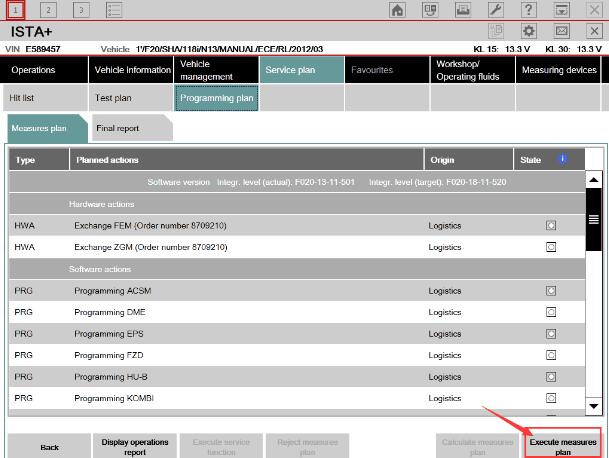 Pay attention to the prompt:
The measures plan contains hardware actions preventing implementation of the measure plan.
Observe the following procedure:
1.When removing/exchanging a control unit, select "Control unit exchange" and select the control unit to be exchange on the "Before exchange" tab.
2.In the case of retrofits/ conversions, select "Vehicle modification" and select the relevant retrofit/conversion.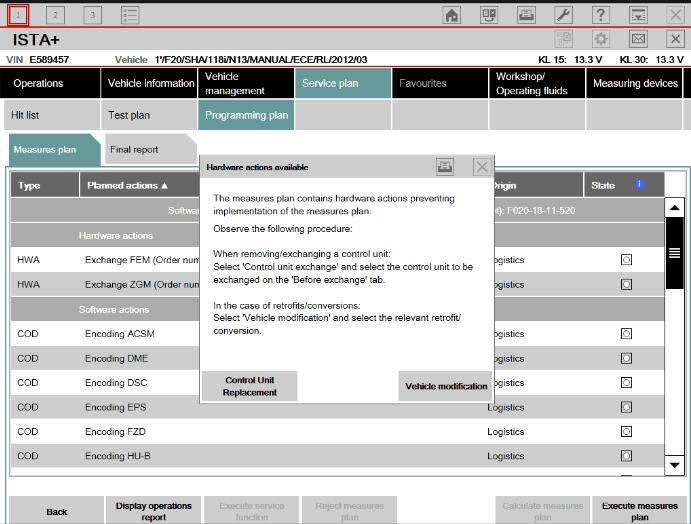 Note: If your BMW ICOM NEXT diagnostic tool comes without software, it's better to get the latest software V2020.03 ISTA 4.21.31 ISTA-P 3.67.0.000.
V2020.03 Newest Version Software ISTA-D ISTA 4.21.31 ISTA-P 3.67.0.000 with Engineer Programming
Software Version : V2020.03
ISTA – D: 4.21.31,with SDP Programming Database 4.21.32
ISTA – P: 3.67.0.000 with Engineer Programming,supports the programming of BMW motorcycles and electric vehicles can program F/G/I/K chassis for car (through the ICOM, not other cable )
Vin: V2020.1.15
BMW ETK: 2019.11
BMW KSD: 2019.11  Multilanguage
BMW FSC Navigation Code Generator
BMWAiCoder for BMW Coding
BMW ICOM V2020.03, With free Software:
Get engineer version, INPA 5.00,winkfp 5.2.3,NCS 3.5.1, e-sys 3.30,data V67.0
get Chinese software DR.GINI B020
get count code navigation tool software FSC operator code
get one-clik hidden brush tool BMWAi V4.6
Add DIS Software for Old cars, DISV57 and DISV44,diagnosis and programming for BMW virtual machines
Support Vehicles: For BMW Cars,For BMW Motorcycle,For Rolls-Royce, For Mini Cooper
ISTA-P/ISTA-D  Multi-language available in diagnosing, programming and TIS diagram circuit:  British English, German, Spanish, French, Italian, polish, Portuguese, Turkish, Czech, Swedish, Dutch, Indian, Greek, Russian, Simplified Chinese, Traditional Chinese, Japanese, Korean and Thai.
https://www.obd2tool.com/blog/2020/03/28/how-to-the-problem-when-program-bmw-f32-with-bmw-ista-p/