For BMW Diagnostic Software version is update to V2020.03. ICOM Software can work with ICOM NEXT, ICOM A2+B+C, ICOM A3+B+C+D and ICOM P. It can diagnosis, programming & coding for all models of BMW.
BMW ICOM V2020.03, With free Software:
1. Get engineer version, INPA 5.00,winkfp 5.2.3,NCS 3.5.1, e-sys 3.30,data V67.0
2. Get Chinese software DR.GINI B020
3. Get count code navigation tool software FSC operator code
4. Get one-click hidden brush tool BMWAi V4.6
5. Add DIS Software for Old cars, DISV57 and DISV44,diagnosis and programming for BMW virtual machines
7. Support Vehicles: For BMW Cars,For BMW Motorcycle,For Rolls-Royce, For Mini Cooper
Software Version : V2020.03
ISTA – D: 4.21.31,with SDP Programming Database 4.21.32
ISTA – P: 3.67.0.000 with Engineer Programming,supports the programming of BMW motorcycles and electric vehicles can program F/G/I/K chassis for car (through the ICOM, not other cable )
Vin: V2020.1.15
BMW ETK: 2019.11
BMW KSD: 2019.11 Multilanguage
BMW FSC Navigation Code Generator
BMWAiCoder for BMW Coding
ISTA-P/ISTA-D Multi-language available in diagnosing, programming and TIS diagram circuit: British English, German, Spanish, French, Italian, polish, Portuguese, Turkish, Czech, Swedish, Dutch, Indian, Greek, Russian, Simplified Chinese, Traditional Chinese, Japanese, Korean and Thai.
System Requirements:
Dual-core processor, better above I3; over 4G of memory
Support Model:
It is recommended to use Lenovo ThinkPad: T61, T400, T410, T420, T430, X61, X200, X201, X220 X230 and other laptop with Intel chipset, such as I3 I5 / I7 series.
ICOM V2020.03 Software Display: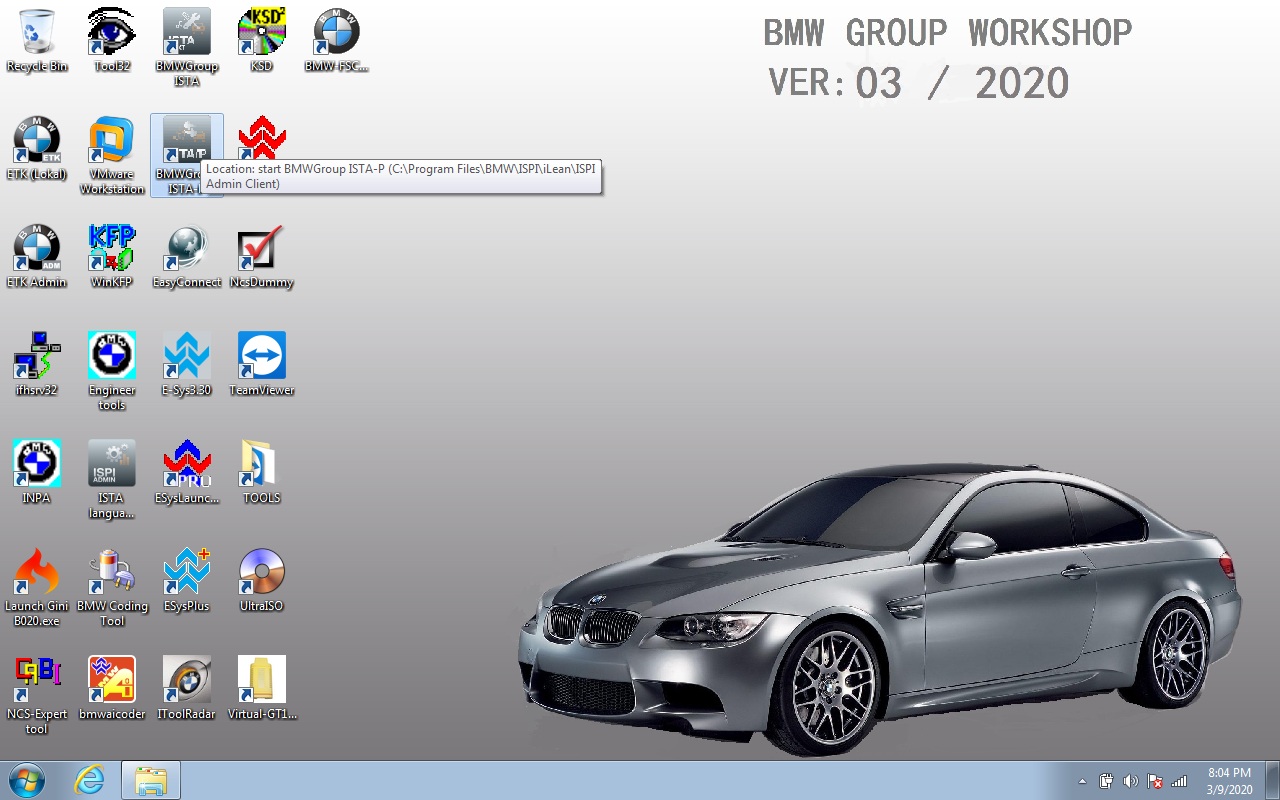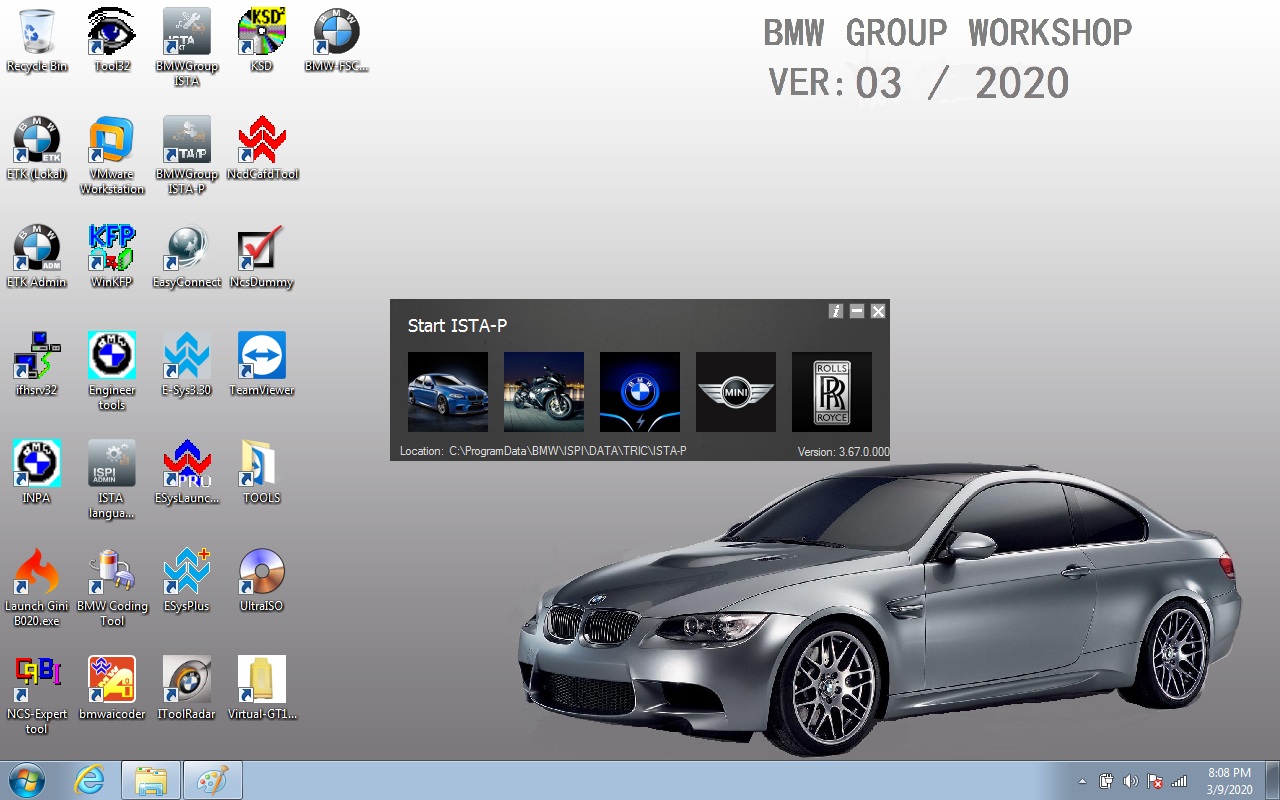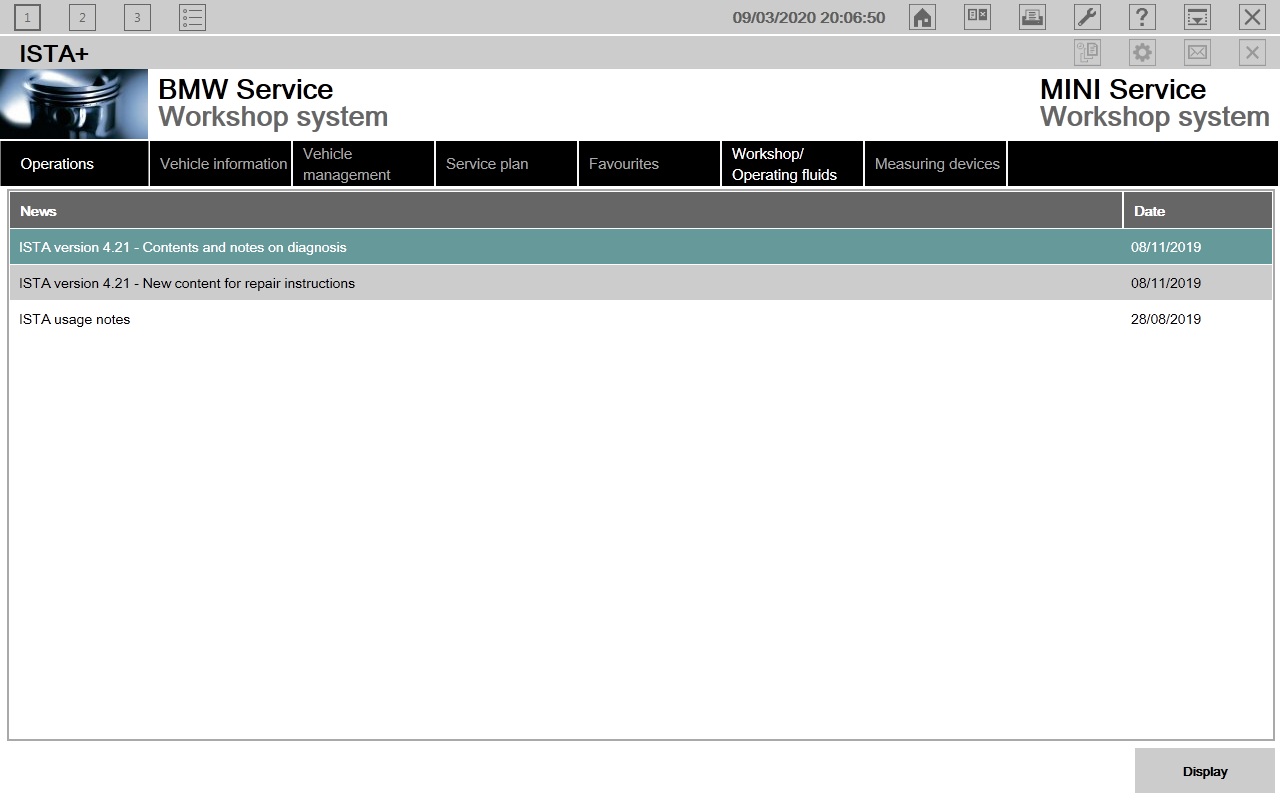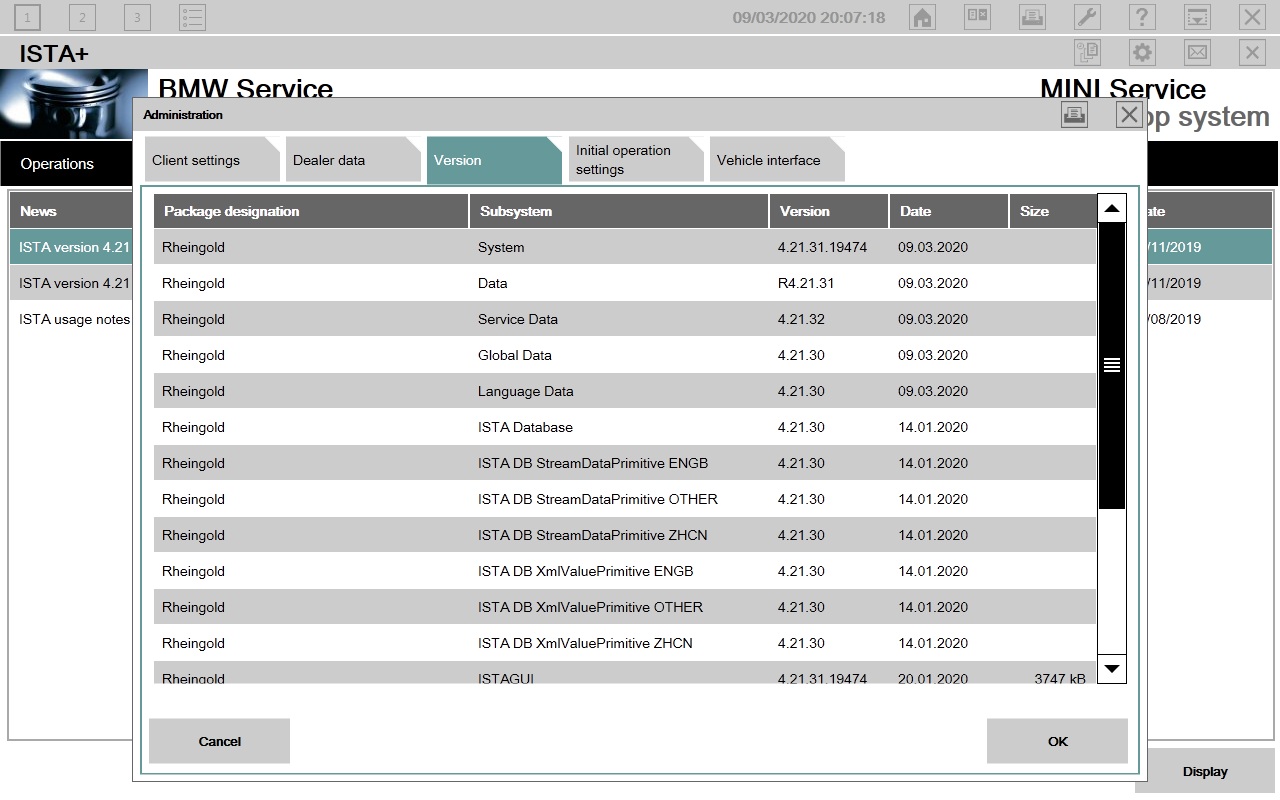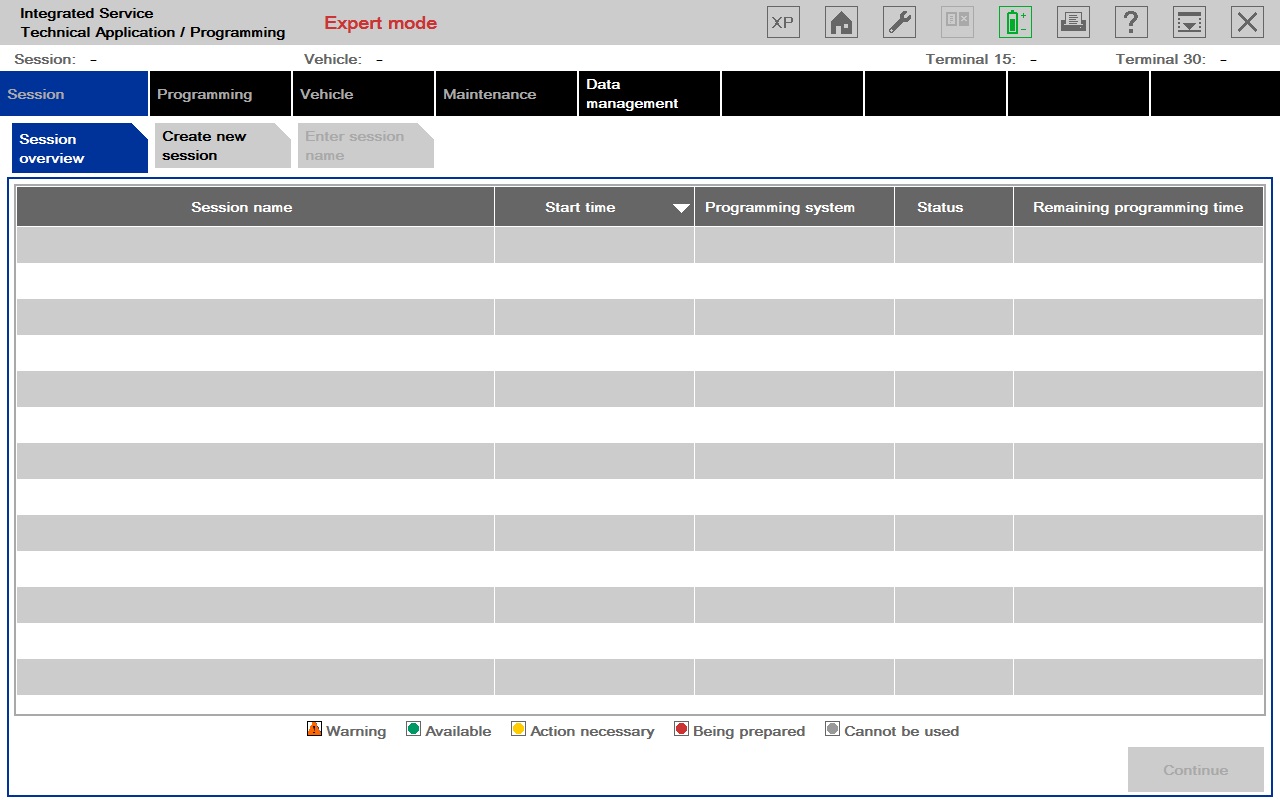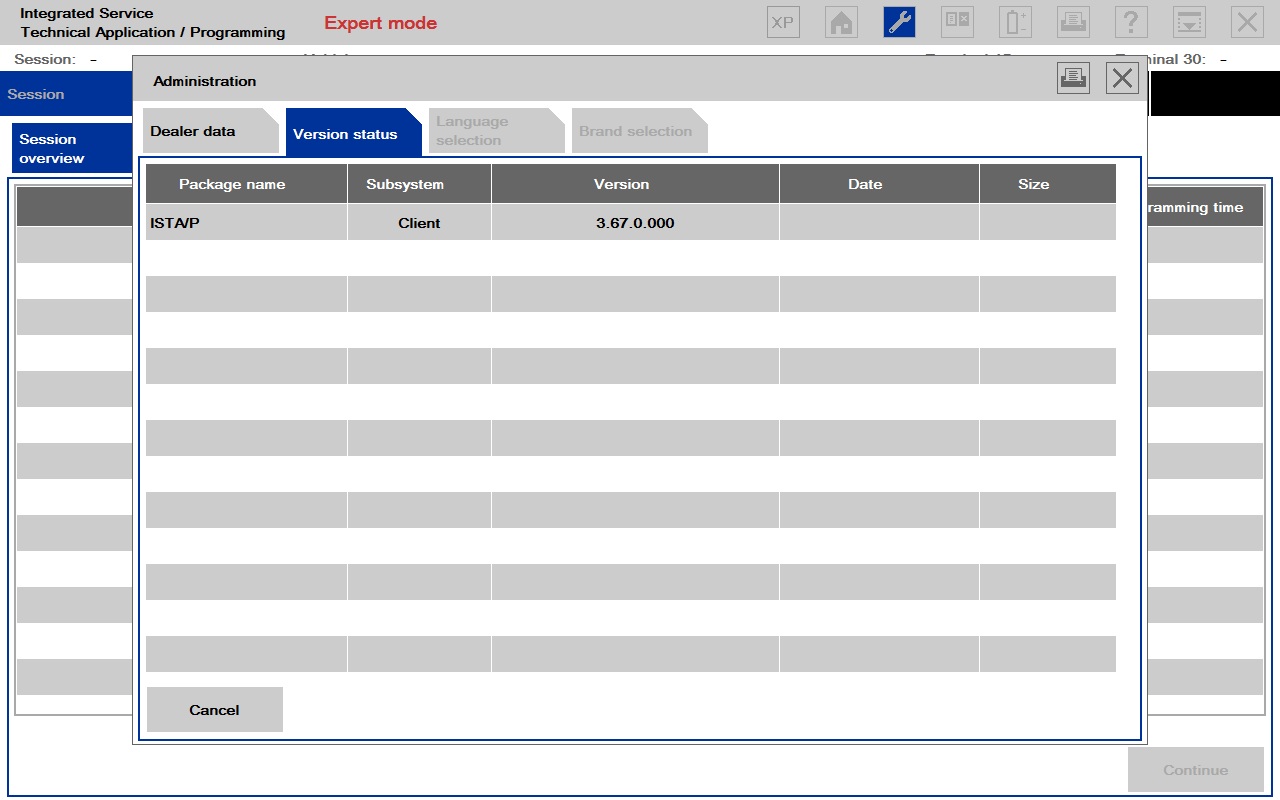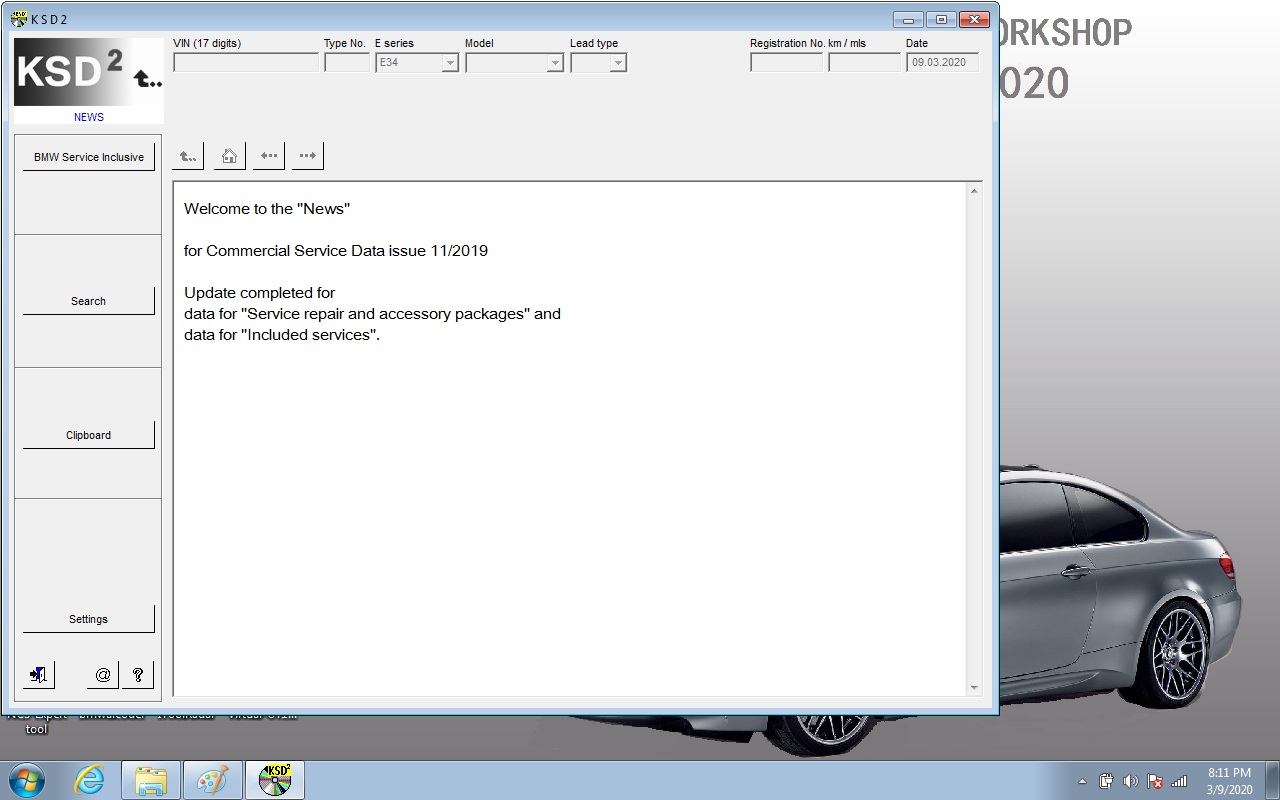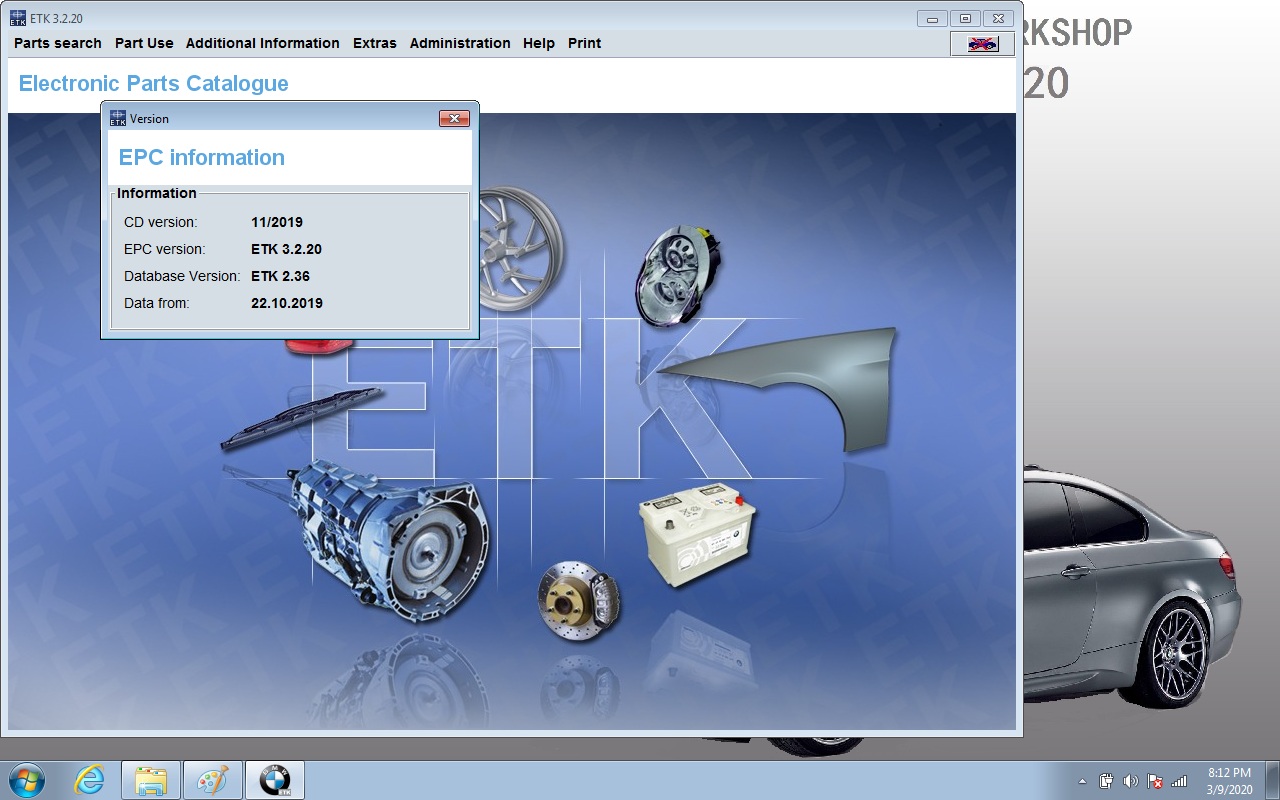 2020.03V BMW ICOM Software including:
Software Name
Software Function
ISPI-NEXT Admin Tools
ISPI-NEXT authorization software
ISPI Admin Client
ISPI-NEXT authorization management and environment Configuration software
ISTA-D(Rheingold)
Diagnostic and repair guide, including Diagrams and disassembly Figure
ISTA-P(ISSS-NEXT)
Programming and coding software system
HDD-Update
Navigation software upgrade back-office services
(function with ISTA-P, need to Import map files)
KSD
Work software
ETK
Accessories Catalog
E-SYS
Engineer Software for F series (available for programming and coding)
WINKFP
Engineer Software for E series, for programming
NCS-Expert tool
Engineer Software for E series, for coding
INPA
Engineer Software for E series, for diagnosis
Tool32
Engineer Software for E series, able to run directly
BMW Coding Tool
Auxiliary Software of Engineer Software for E series
(Available to import model data to WINKFP and NSC)
NcsDummy
Auxiliary Software of Engineer Software for E series (Available to modify NCS data)
IToolRadar
Used to recognize ICOM, activate or release ICOM Port
EasyConnect
Used to Configure the Environment Parameter of
Engineer Software for E series, can activate or release ICOM Po