Free download FORD IDS 106.01 MAZDA IDS 106.00
Free download FORD IDS 106.01and MAZDA IDS 106.00with FORD VCMII MANAGER 2.3.85.7:
MegaDownloader
https://mega.nz/#!BgdiST7B!vHiZo-nj-6TMAb7I7gAMzP-zNC7SalsL4tYQk33BjlY
VMWare 12.5.0
https://mega.nz/#!s8lXyC5J!QUf2fV8yyxuKZ_oeniO18d1_7WMxADigUcUqOAhKuuA
Download FORD IDS 106.01 with FORD VCMII MANAGER 2.3.85.7
https://mega.nz/#!GwpgBBIS!OGGmCprpvife1jZJ5yOsGfjI4dPYVxGRZX0caCF6sIg
Gen106S Download MAZDA IDS 106.00 with FORD VCMII MANAGER 2.3.85.7
https://mega.nz/#!e4YmURZK!LP3lw-teY8mMaa2kT-08enoLQCyEBNCLvC5pZQEwe-I
Password: n8K684gE
Credits to @SCOTT
FORD/MAZDA IDS 106 with UNKNOWN SECURITY!!!!!!!
No one but YOURSELF HOLD RESPONSIBILTY OF WHAT YOU WILL TRY WITH IDS 106.
To avoid safety issues or K.O. experience on cars, go to Ford VCM2 IDS 100 or Mazda IDS V96 or Ford IDS 101 Mazda IDS 104:
– Tested by professionals working for obdii diagnostics
– Receive good feedback from users:
How to install Ford Mazda IDS 106 on VMware or Windows 7: (FAQs)
No active license…
Solved: When U open VM at first time, choose "I move it" and all will be OK.
Is the internet not suppose to work?
Try here: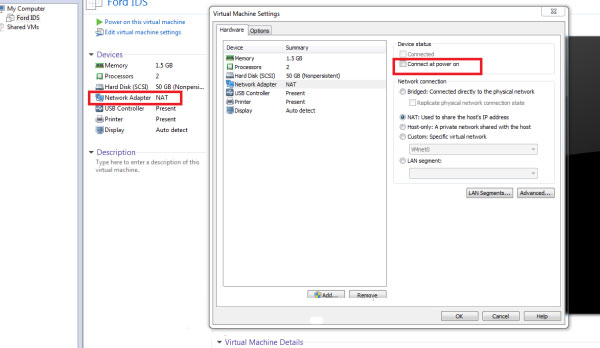 ITS WORK WITH CLONE VCM?
Some yes , some no
what OS do you have ?
I run Windows 7. I still dislike 10.
Are the calibration files included in the Ford virtual machine?
Yes C81 Is installed but really internet connection is required when using IDS so it can download the latest calibirations .
im using vxdiag vcx nano ford, after instal 105.03 update, no connection at IDS software. are there any solution or after 105.03 it blocked vcxnano ?
Vcx nano isn't blocked. You cannot just update by running the exe.
Just use new v106
I want to install newer software. After i install it goes back to older version after restarts. How to unlock these revert back function on vmware?
edit virtual machine setting , click on the hdd in the settings , click advanced tab , take from none persistent to persistent , set up the system, when finished , put it back to none persistent.
Does someone can share USB drivers, my VM not recognize the interface.And on my main ( not VM )PC I need to install drivers then connect it to VM correct ?
Are all your computer drivers installed
it shouldn't matter if you have the vci manager installed on the host or not , it should still work if all your computer drivers are installed in your host .
did you go to removable devices under vmware to check if it is connected there .
For me everything is perfect, but I need to access the program to install some utilities, it does not allow me to copy or paste files from the outside ..This is how to modify this:
1.- Open VMWARE APP.
2.- From library select "Ford ids".
3.- Select "Edit virtual machine setting".
4.- Select "Options".
5.- Select "Guest Isolation"
6..- Click on "Enable Drag and Copy
Can also enable shared folders between vmware and host , i find this a better option for larger files .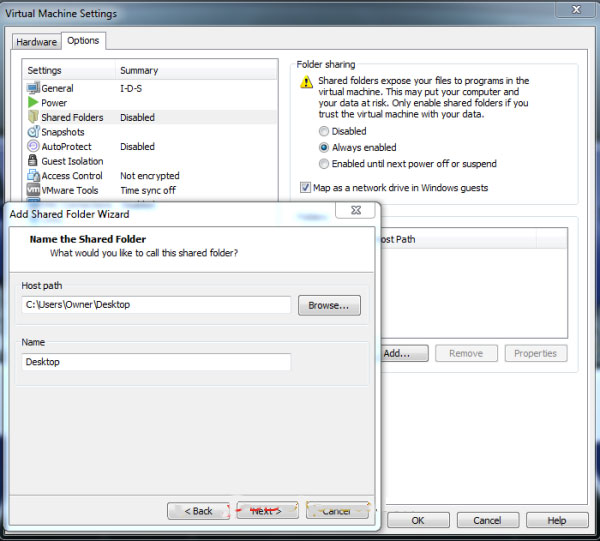 Also remember about persisten