Here is the OBDSTAR X300 DP PLUS newest update for OPEL Odometer correction
Adds vehicle:
Adam 2012 –
Combo 2011 –
Karl –
Insignia-
Vivaro 93c76-
Corse E-
Mokka 2012-
Astra IV-
Cascada 2013-
Vivaro 2-
Movano 3-
Zafira C-
Step-by-step guide of How to use OBDSTAR DP Plus for Opel mileage correction?
In OBDSTAR X300 DP Plus, select "Opel V30.77".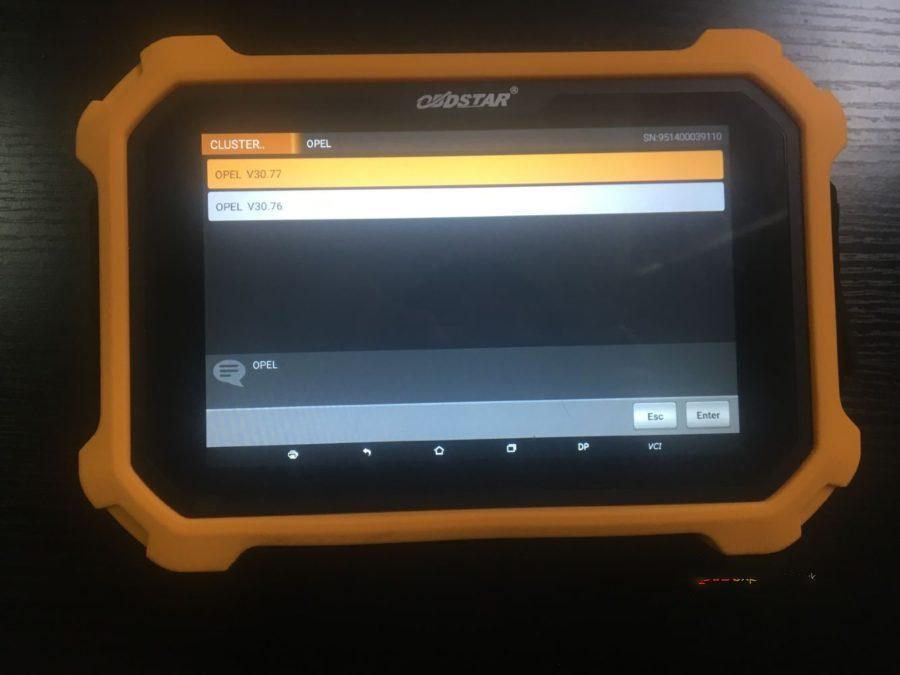 Select the Opel Model "COMBO", as you can see many Opel car models are supported by obdstar DP Plus.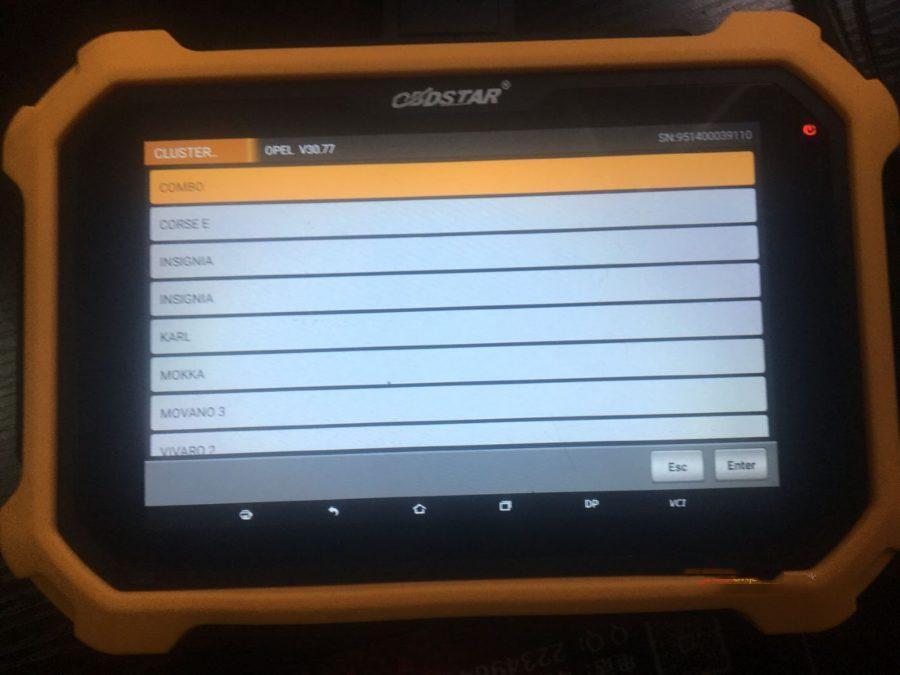 Tap "Mileage correction".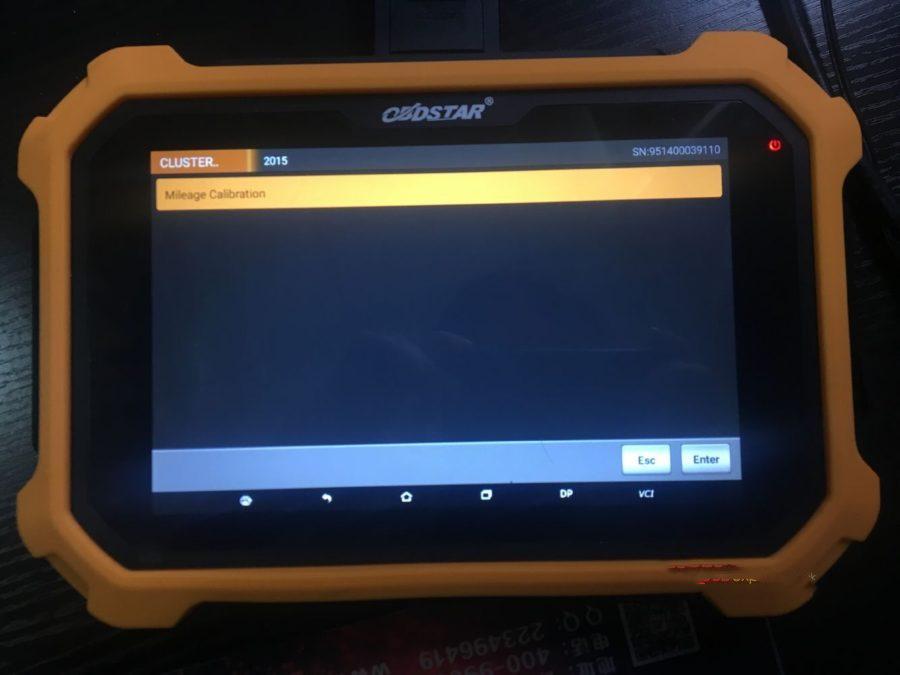 Select "2015".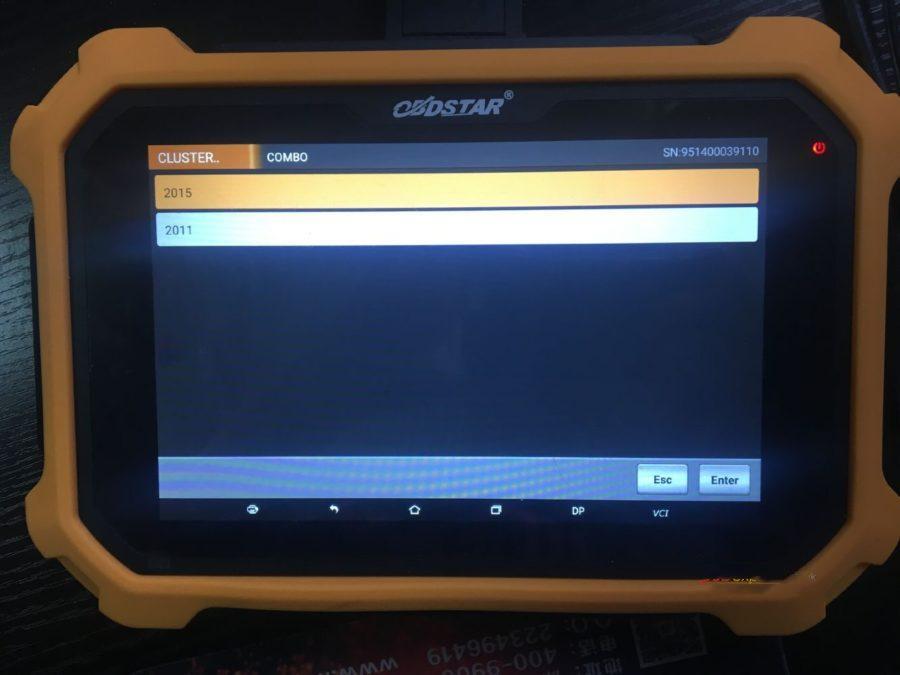 Follow the on-screen instruction to do next until succeed.
Attachment:
OBDSTAR X300 DP PLUS adds Hyundai Ford Opel Vauxhall odometer correction models in Aug. 2019.
Here we go :
Hyundai V30.84 Update
Adds Solaris D70F3536 odometer correction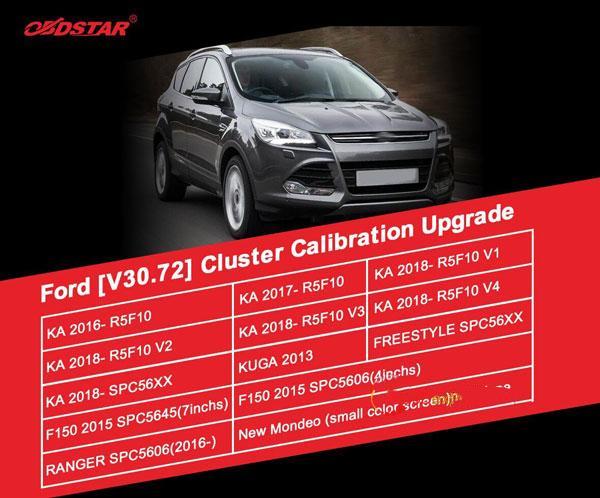 Ford V30.72 Update
KA 2016-R5F10
KA 2017-R5F10
KA 2018-R5F10 V1
KA 2018-R5F10 V2
KA 2018-R5F10 V3
KA 2018-R5F10 V4
KA 2018-SPC56XX
KUGA 2-13
Freestyle SPC56XX
F150 2015 SPC5645 (7 inches)
F150 2015 SPC5606 (4 inches)
Ranger SPC5606 (2016-)
New Mondeo (small color screen) new type
obdstar-ford-30.72-odometer
Opel V30.77 Update
ADAM 2012-
Vivaro 93C76-
CASCADA 2013-
COMBO 2011-
CORSE E-
VIVARO 2-
KARL-
MOKKA 2012-
MOVANO 3-
INSIGNIA-
ASTRA IV-
ZAFITA C-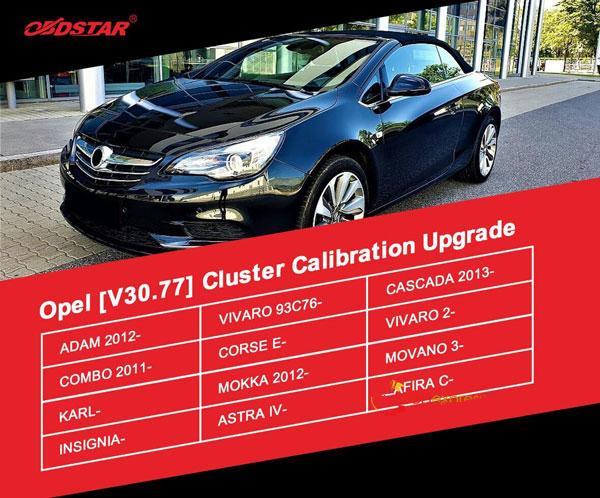 Vauxhall V30.77 Update
VIVA
INSIGNIA
ASTRA IV-
ZAFITA C-