Last month one of our customer from Netherlands contact us his Launch X431 V 8 inch have problem due to click factory reset button , now all blank nothing showing, how to solve it?
Here this article is share you the solution way :
Problem showing: I've pressed the factory reset button on Launch X431 V 8.0 tablet main unit by mistake, then nothing displayed on the x431 v software, all blank, what should I do?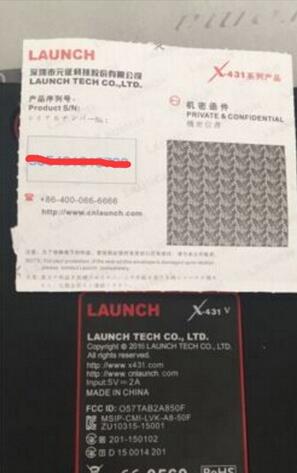 Solution from Launch Engineers:
Login into the official website with S/N and activation code which can be found in the password envelope.
Then Download the Launch X431 V application (APP)
Problem solved.
Kindly notice: after log in, please download the firstly one !  For example