Most of Autel products come with lots of features that enable the user to not only erase error codes but as well diagnose your car. Depending on your needs, there are a variety of scan tools and diagnostic code readers to choose from. The high-end devices have features such as the multilingual menu, retrieve and clear codes, playback live data, display I/M readiness status, and are internet updatable. Also, a good number of Autel diagnostic code readers can read and erase codes on 1996 or newer domestic, European, and Asian vehicles.
In this Autel Scan Tool reviews, we are going to talk about some of the most utilized Autel scan tools on the market. These are as follows:
1. Autel MaxiSYS MS906 OBDII automotive diagnostic scanner
This is an upgraded version of the Autel DS708/DS808 automotive diagnostic scanner. The smart diagnostic scanner is very easy to use with its simple and broad user interface. It has an extensive OE-level converge and can be updated online. The Autel device is equipped with a 5000mAh lithium-polymer battery that can provide you with 4.5 hours of continuous use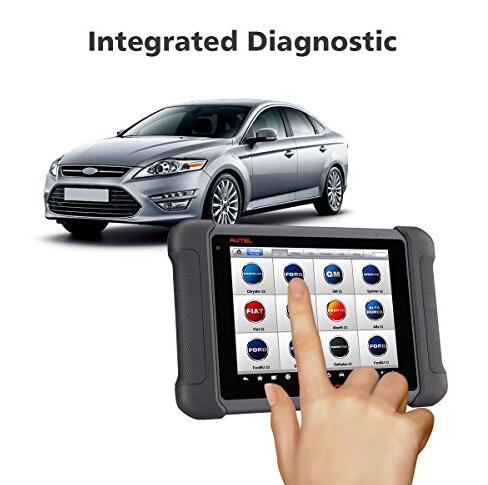 The MS906 can cover more than 80 car manufacturers, which is excellent. It has a built-in 8-megapixel rear camera with an autofocus and flashlight. With just a simple touch, get to read or erase trouble codes on the go.
2. Autel Maxisys Elite diagnostic tool
If you work in a busy garage that is frequented by different car models and types, then you can go for this high-end diagnostic scanner. The Autel Maxisys elite diagnostic tool is a high-quality device with outstanding features. It is a bit costly and only a few can afford it. But if you want the best of the best, this is the automotive scanner that you should acquire.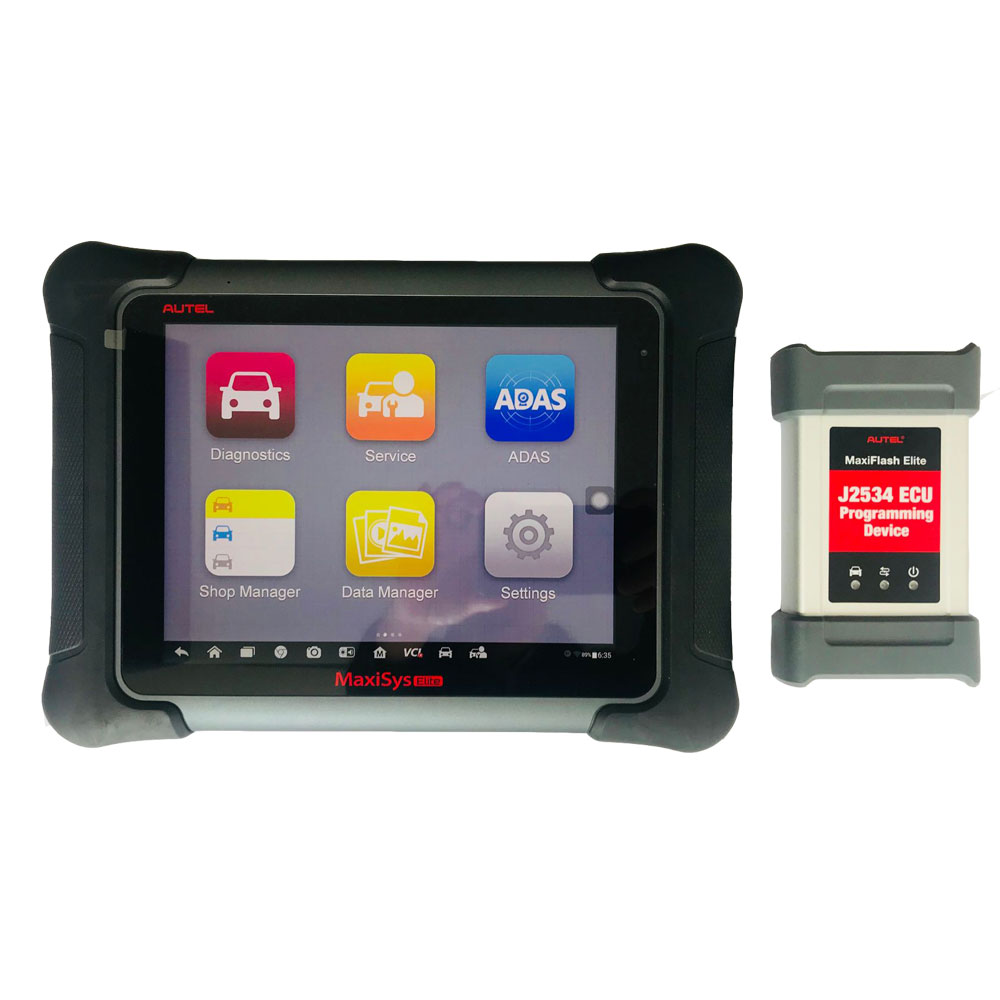 It covers more than 80 car manufacturers with domestic, Asian, and European vehicle models included. The unique design of the scan tool is easy to handle and using it is very simple with the large display. It is also an upgrade of the MS908P pro and it has Wi-Fi.
3. Autel Maxisys MS908S PRO automotive diagnostic scanner
uilt for professional technicians and mechanics, the Autel Maxisys Pro ms908p is another excellent versatile diagnostic scanner. This automotive scanner comes with a free battery, 5MP camera, Wi-Fi and Bluetooth capability, and complete with connectors.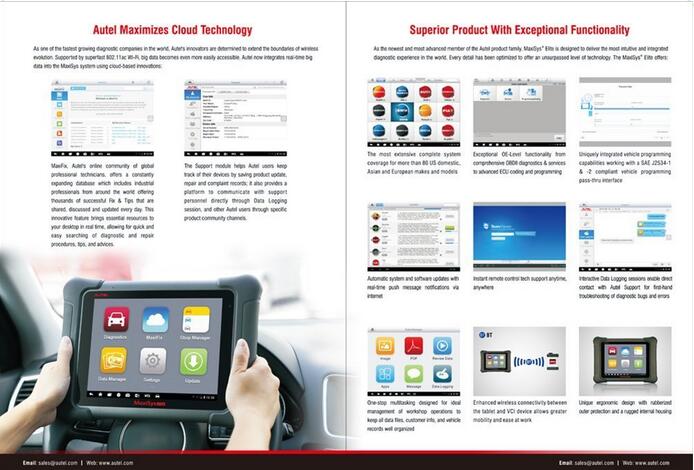 Some of its exceptional features include Auto-Vin Tech, extensive system coverage, DTC definition, superior diagnosis & analysis, and easy printing. Also, it is internet updatable and the large colored screen makes reading and erasing of error codes be seamless and quick.
4. Autel MaxiDAS DS808 automotive diagnostic tool
Last but not least, the Autel Maxidas DS808 is one of the best selling Autel scan tool models and it's very reliable. This is a scanner designed for professional use and comes with lots of features. It has specialized functions like cloud-based MaxiFix, Smart AutoVIN, and Shop Manager Functions.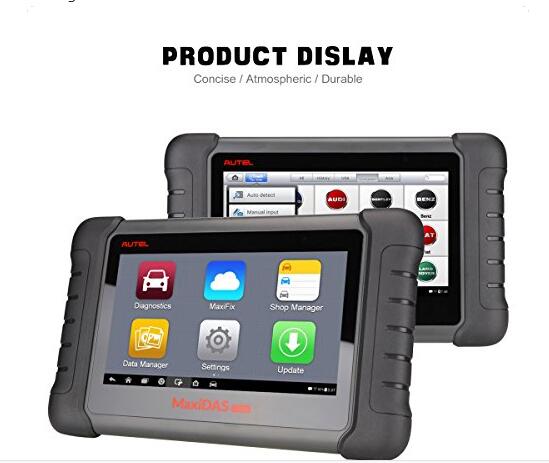 Also, it can be used to perform an oil reset, ABS/SRS, TPMS programming, SAS calibration, and Regeneration. It has an auto update that enables the scanner to update the OS, the MaxiDas system, and the car. The tool together with the USB cable, USB power adapter, and main cable are kept in the strong case. On top of that, you get a full guarantee when you acquire this automotive diagnostic scanner.
5. AUTEL MaxiSYS MS906TS Auto Obd2 Scanner
Language: English and Spanish
Update: Online Update. (Free for One Year but we will buy another year for you, it means that you can get two years free update, after 2 years,updat cost is 650USD/year)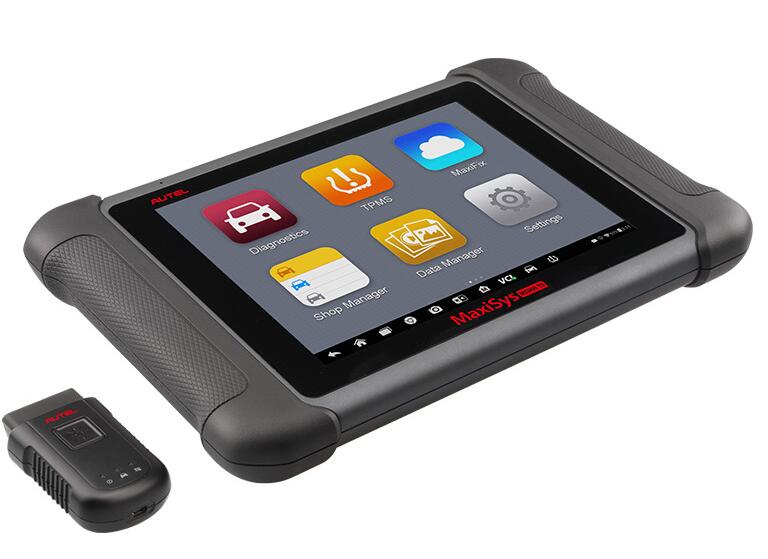 Top 3 Reasons to get Autel Maxisys MS906TS:
1.Wireless TPMS & Advanced Diagnostics System:Operating on the Android navigation system, the MS906TS provides amazingly fast sensor programming and diagnostic scan functions with its powerful running speed and large 32 GB solid state hard drive. The system also features the latest AutoVIN technology to identify vehicles in one touch as well as its exclusive AutoScan function. These features allow you to easily acquire vehicle information, scan all ECUs and run diagnostics on selected systems.
2.Optional Compatible Accessories: Featuring the best possible coverage of OE-level diagnostics and ECU coding capability, the MS906TS also supports add-ons like an oscilloscope and inspection camera to perform more extensive professional testing.
3.Autel Cloud: By and For the Community:As one of the fastest growing diagnostic companies in the world, Autel's innovators are determined to extend the boundaries of wireless evolution. Supported by superfast 802.11b/g/n Wi-Fi, big data becomes even more accessible. Autel now integrates real-time big data into the MaxiSys system using cloud-based innovations:
6. AUTEL MaxiSYS MS906BT Auto Diagnostic Scanner Update Online Free 2 Year
MaxiSys MS906BT is the latest addition to the MaxiSys product line of advanced wireless diagnostic devices. The device is based on the Android operating system featured with the best possible coverage of OE-level diagnostics and ECU coding capability. Utilizing the powerful Exynos 5260 6-core processor (1.3 GHz quad-core ARM Cortex-A7 + 1.7 GHz dual-core ARM Cortex-A15), an 8" capacitive HD touch screen, and long-distance wireless communication, the MaxiSys MS906BT efficiently provides comprehensive vehicle diagnostics and analysis.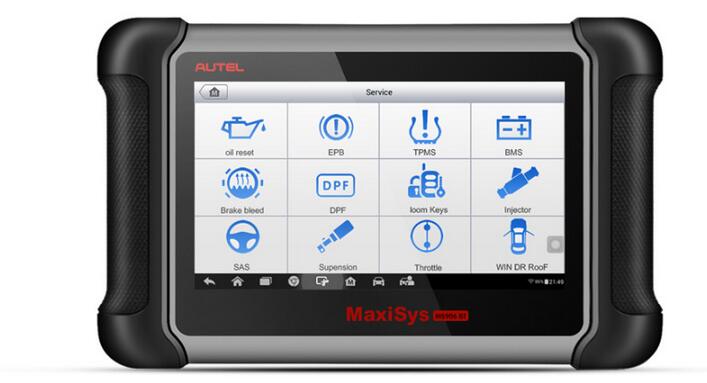 The MS906BT  have all the capabilities of the maxisys mini ms905 as far as vehicle coverage and capabilities for codes, live data, actuation tests, adaptations and ECU coding .comparing the new MS906BT to the MS905 and they are similar in size but the MS906BT seems to have improvements such as faster processors, slightly larger screen, twice the battery capacity and better camera
7. Autel MaxiTPMS TS608 TPMS Diagnostic and Service Tool
1. One-Year Warranty and One Year Free Update Online
2. Combine with TS601,MD802 and MaxiCheck Pro 3 in 1
3. Vehicle Coverage: Compatible with Vehicles 1996 and Newer
4. Mini Bluetooth Vehicle Communications Interface (VCI) for Wireless Connectivity
5. Three Tools in One Tablet: Complete TPMS diagnostics, advanced service features and all systems diagnostics
6. Embedded Antenna for TPMS Sensor Activation and MX-Sensor Programming to Replace Damaged Sensors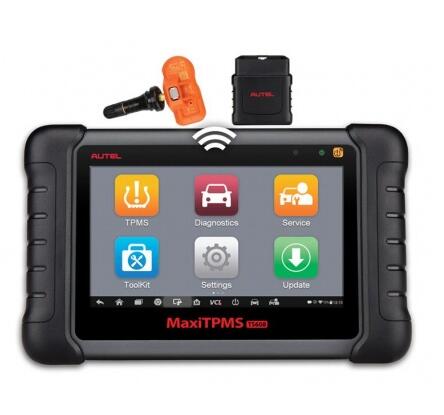 As the first comprehensive TPMS & Diagnostic tool in the market, MaxiTPMS TS608 provides you with superior experience in TPMS health check, sensor programming, TPMS relearn, all system diagnostics as well as special service functions. Equipped with a 7-inch touch screen with 1024 * 600P resolution and a VCI mini for wireless communication with the test vehicle, powered by the quad-core Cortex-A9 processor for smooth operation and featured by advanced TPMS & Diagnostic technology, MaxiTPMS TS608 is setting new standards for TPMS service tools.
8. Autel MaxiSYS MS908CV MS908CV Heavy Duty Diagnostic Scan Tool
As a new member of Autel's MaxiSys family, the MaxiSys CV is built on the powerful MaxiSys 908 platform and provides a comprehensive disgnostic solution for virtually all commercial vehicles as well as machines made in North America, Europe and Asia. Offering advanced features and extreme ease-of-use, MaxiSys CV is the ideal solution for independent repair shops, owner-operators and various sized fleets seeking a single scan tool for all their professional heavy duty needs.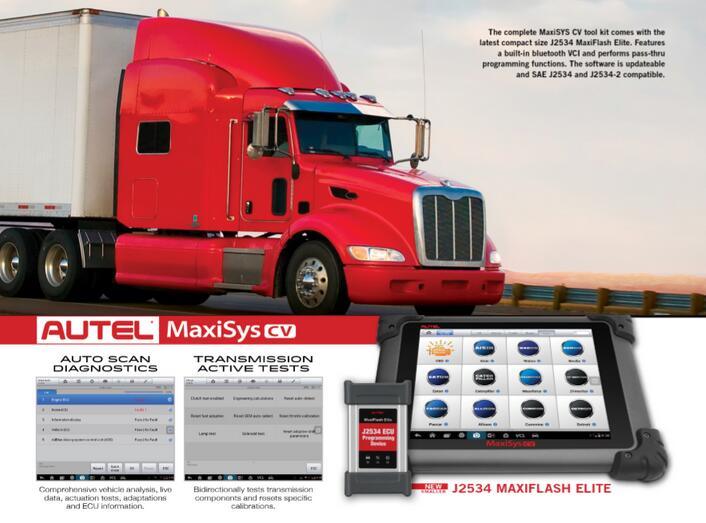 Built on the MaxiSYS Android-based platform, the MaxiSYS CV performs enhanced system diagnostics on more than 60 commercial vehicle brands. Read and clear codes, view and graph live data, perform tool-guided maintenance services, complete an array of special functions and diagnose manufacturer-specific systems including Allison transmissions, Bendix ABS Brake systems, Detroit Diesel Engines and Eaton and Wabash ABS trailer brakes. 1-Year Warranty Included and we can support update online,1000USD/year.
The complete MaxiSys CV tool kit includes a compact sized MaxiFlash Elite which performs J2534 and J2534-2 pass-thru programming and provides bluetooth VCI communication between the vehicle and MaxiSys CV tablet.