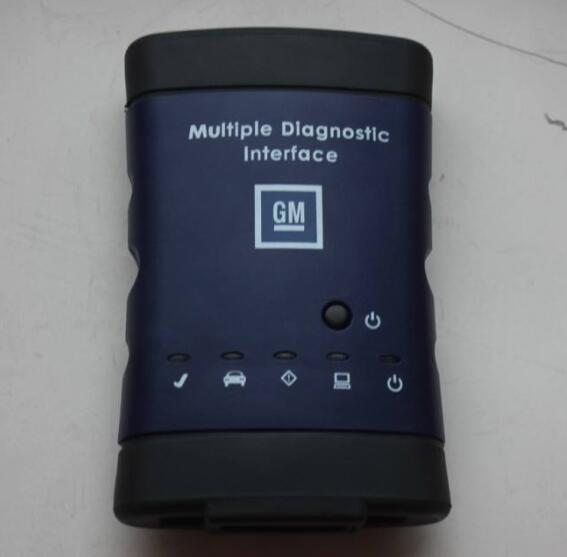 1.What is the default PC connection for an MDI?
An GM MDI Scanner must be able to connect to your PC via USB. The USB interface is the only way to update/recover MDI software and configure other interfaces.
2.Can an MDI be configured for more than one interface?
An MDI may be configured for all three interfaces simultaneously, USB, Wired Ethernet and Wireless. However, a user can only connect to the MDI on one interface. Hovering the cursor over an MDI icon in the MDI Manager's Explorer window will prompt a pop up to display the IP addresses for all available interfaces.
3.Can the MDI be configured to support Multiple Wireless Connections?
No – the current MDI firmware supports only a single wireless configuration.
4.In Service Programming, why doesn't the 'Device Explorer' screen reappear for each programming event after I have selected an MDI?
Once an MDI is selected from the Device Explorer screen, it is used for the entire SPS session. To select a different MDI, close and then restart the SPS application.
5.What if MDI is not displayed in the MDI Manager Explorer window?
The MDI Manager software does not see the MDI.
?Verify the Auto Scanner Tool MDI is powered-on and has completed the POST.
?Connect the MDI to the PC using the USB connection, If the MDI does not appear in the explorer window then check the cable connections and verify the USB driver has been installed on the PC (look for device name 'ETAS USB Remote NDIS Network Device' under Network Connections).
?Verify that no other MDI is connected to the PC using the USB interface.
?If using a Wired Ethernet (LAN) connection check the Ethernet cable connections and verify the MDI and the PC are cabled into separate LAN connections on the same network.
?If using a Wireless connection check the following
oThe wireless card is installed and properly seated in the MDI
oConfirm the PC and the GM MDI WIFI are within 'range' of the Access Point or Router.
oWhile connected via USB check
?The MDI wireless signal strength
?The PC and MDI are configured to use the same wireless network