SKP900 Key Programmer is Hand-held OBD2 key programmer support almost all cars in the world. Here is the instruction on how to copy 46 chip with SKP900 and 46/4D/48 adapter, hope it helps.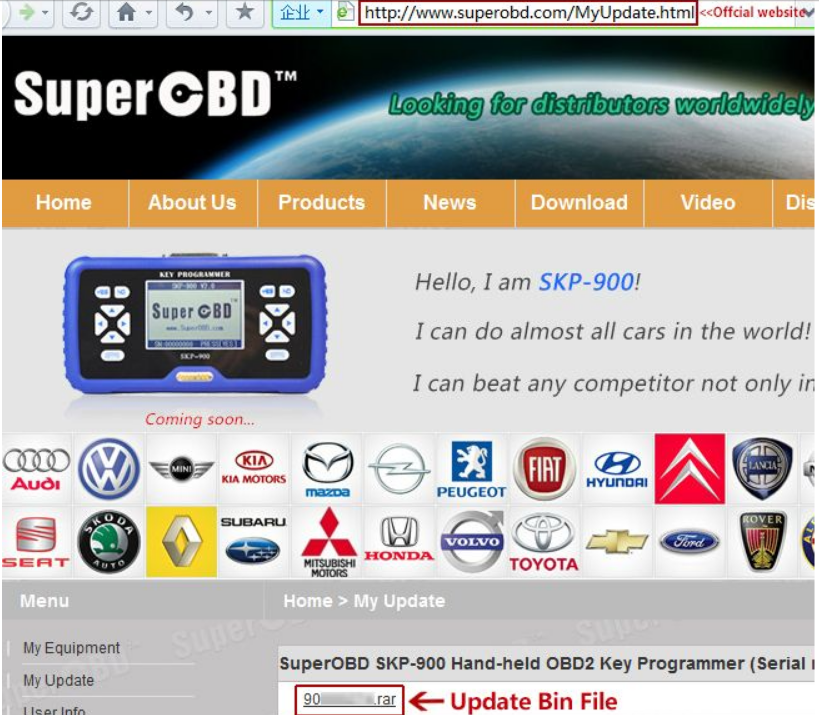 How to update SKP 900 key programmer?
1. Register a member in www.superobd.com
2. Register your SKP-900 in your member centre in your member centre
3. Download the update file in your member centre, and unzip it to get the update bin file.
4. Download the update tool
Perform the Update Steps
5. Connect SKP-900 to the computer using the USB cable
6. Run the update tool; click OPEN to open the update bin file
7. Click Auto Scan Port button to setup the COM port
8. Click UPDATE button to start update.
SuperOBD SKP-900 Key Programmer newest V4.2 version,the newer V4.3 will release soon. SK900 IS ONLY 529USD on promotion now. Automotive diagnostic tools SKP900 is With 50 tokens,if used up,can add free tokens from official website.And some get the error that "Latest activation date is greater than the current time"
Mercedes C5 Xentry Connect diagnostic interface, produced by French ACTIA Company and equipped with Panasonic Xentry-Tab, can test Engine / Transmission / air conditioning /SRS/ABS/ anti-theft system and OBD-II system.The new product concept and brand combination for hardware and software components will be the next step towards an integrated After-Sales System environment with future-oriented diagnostic solutions.
Tested by the market, Panasonic CF30 is verified to be the best company to work with SD connect.
Panasonic widescreen Xentry-Tab technical parameters:
1. OS: windows 7
2. ultimate CPU:4G
3. Hard disk memory: 250G
4. 13.3inch touch screen
-Where to buy SD C5 kit in China?
www.obd2tool.com
This is a professional web offering diagnostic/programming tool for all kinds of vehicles in the market.