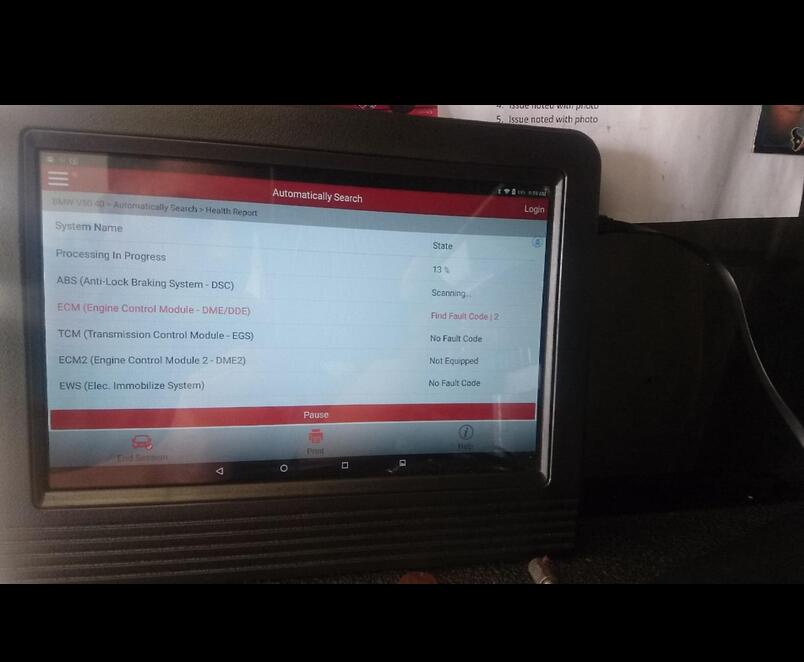 1. Launch X431 V+ supports Guiding Functions for VW,AUDI,SKODA,SEAT, while X431 V dose not support.
2. LAUNCH X431 V+ is compatible with LAUNCH X431 heavy duty modules (need to be purchased separately) and becomes a diesel-integrated diagnostic device with more powerful functions. LAUNCH X431 V Pro is not compatible with heavy-duty module. When you need to diagnose heavy-duty trucks, you need to purchase the heavy-duty full system diagnostic tool for $1,399 if you have a V. However, if you have V+, you only needs to purchase the heavy-duty module for $899, which is more economical and convenient.
3. The screen size of LAUNCH X431 V+ (10.1 inches) is larger than V(8 inches). One screen can display 15 data stream (Graphic and textual), three more than V, which is easy to navigate.
4. You can use LAUNCH X431 V+ longer and avoid frequent charging, because its battery life is 1.49 times that of V.
5.LAUNCH X431 V+ is based on Andoird 9.0 , with 8-core 1,8GHz CPU, while LAUNCH X431 V is based on Andoird 7.0 with 4-core 1,4GHz CPU. see less
Besides, the LAUNCH X431 V+ is equipped with Lenovo-tablet while X431 V PRO uses no-famous-brand tablet. So in terms of hardware, the quality of LAUNCH X431 V+ is better, and it can run faster. You can get better user experience and after-sales service with LAUNCH X431 V+.
If you want to know more information about launch x431 scanner, please click how to use launch x431.